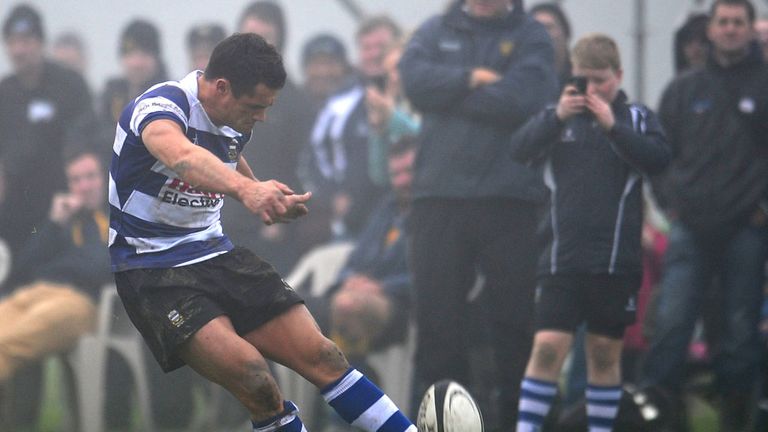 Kiwi star Dan Carter made a low-key return to rugby on Saturday when he played for the club he started with as a five-year-old youngster.
While the All Blacks were sealing a series victory over England in Dunedin, the fly-half was performing in more humble surroundings following a seven-month break from the game.
The 32-year-old New Zealander took to the field for Southbridge, a township with a population of just 700, with Carter enjoying a 40-minute run out.
In addition to assisting the team collect two tries, he kicked a brace of conversions as Southbridge trounced Glenmark 51-10.
It was the first time Carter had played on the ground since he was 17 and almost the entire village turned out to see their favourite son as well as about 2,000 spectators from the city of Christchurch, which is some 30 miles away.
Carter said: "It is back to grassroots well and truly with the rain and wet weather. It was a lot of fun and, hopefully, I'll be back next week for a bit more game-time.                
"But there were a couple of moments there when I was catching my breath. Luckily, it wasn't too open a game."          
Carter, who is the highest points scorer in Test history, is hoping to fight his way back into the New Zealand team ahead of the 2015 World Cup in England.
He is expected to rejoin his Super Rugby franchise – the Canterbury Crusaders – following the international break.