Shaun Edwards is frustrated by the sluggish start by Wales in the first Test against South Africa
Last Updated: 15/06/14 2:18pm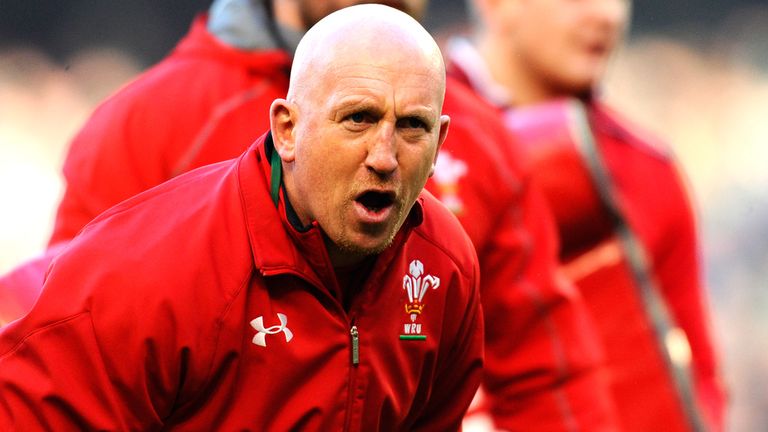 Wales assistant coach Shaun Edwards was frustrated by the team's sluggish start in the first Test against South Africa.
The visitors crashed to a 38-16 defeat in Durban and Edwards concedes there were some familiar shortcomings in the display.
Against South Africa in 2008, New Zealand in 2010 and Australia in 2012, Wales failed to produce in the opening game of a series, but were much improved come the second contests with their hosts.
Edwards said: "It's the same old story. It happened in 2008 here and it happened in 2009 with the Lions here too.
"In the first half of the first match of a series, we have struggled to get up to pace, intensity and the speed of the game.
"It also happened in Australia in 2012 and it has happened again in the first Test here, hopefully we can give a better account of ourselves next week.
"I thought we were definitely better in the second half but when you lose the penalty count 13-7 and they spend seven-and-a-half minutes in your 22 you are really fighting with your backs against the wall.
"But we have always come back strongly when this has happened before and we will certainly be turning up next week and the South Africans will know they have been in a more competitive game next week."
Since head coach Warren Gatland took charge in 2007 Wales have won just one of their 24 games against the southern hemisphere's big three.
But Edwards has rejected the notion his players lack the belief to beat the world's top three sides.
"I don't think there is a lack of belief," he said. "We want to play them on every possible occasion because we learn so much and there is a big step up in terms of pace and intensity, and there was a big step up for the guys here.
"They will be a lot better than that for next week because we need to be a lot better than that.
"They bring a lot of pace and physicality and we struggled to cope with that.
"There was nothing about the way South Africa played we did not expect and I am sure we will get more of the same next week."