Grant Gilchrist excited to lead Scotland against South Africa on Saturday
Last Updated: 27/06/14 4:20pm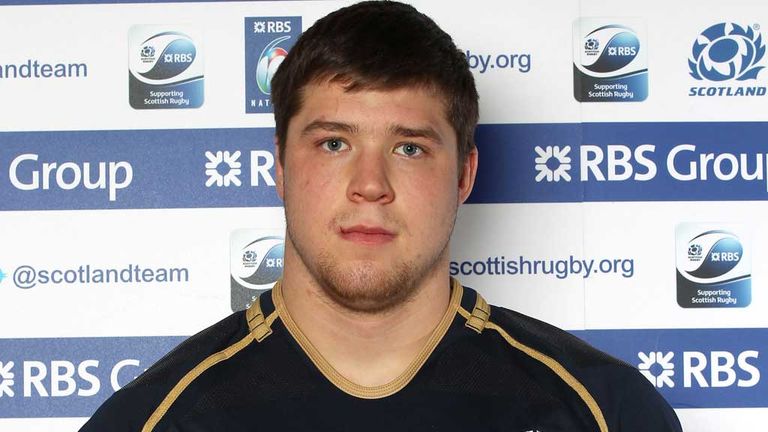 Scotland captain Grant Gilchrist is excited by the challenge South Africa will provide in Port Elizabeth on Saturday.
The Scots end their summer tour with the hardest of four fixtures, having already beaten Canada, the United States and Argentina, the latter in a thrilling contest in Cordoba last weekend.
Both sides head into the weekend game with experimental line-ups, Scotland having lost 12 players who started the tour in North America and South Africa having been forced to send seven players back to Europe.
But that will not take away from Gilchrist's excitement as he prepares to lead his country for only the second time.
"Playing against South Africa, the number two side in the world, is exciting," said the Edinburgh lock, who will be winning only his eighth cap.
"It is always good to go against these players who have been there, done it and you can test yourself against the best. That is what I want to do.
"Argentina was a big test up front and we came through that pretty well. There are areas of the game that disappointed us but we are just looking to improve and we need to do that this weekend.
"We know South Africa at home is massive, we are just looking at ourselves and how we can improve."
Scotland pushed South Africa last season, eventually going down 30-17 in Nelspruit, but they were thrashed 28-0 at Murrayfield in November and Gilchrist knows they will have to put in an 80-minute performance if they are to end their tour unbeaten.
Gilchrist added: "Last year the guys that played did really well and defended at an intensity that we know we need to match - if we don't we won't be giving ourselves a chance.
"It shows a standard we need to reach and better because we did not get the result. That is all we can take from it.
"Their squad is going to be talented. Though there are a few new faces they will all have played a lot of Super Rugby and will be raring to prove themselves so it will probably not make much difference.
"We just need to make sure that we don't drop off in the the last quarter and that our bench bring more than their bench if we are at the point where our starting 15 have done well."
Watch Scotland take on South Africa in Port Elizabeth live on Sky Sports 1 HD from 3:30pm on Saturday.