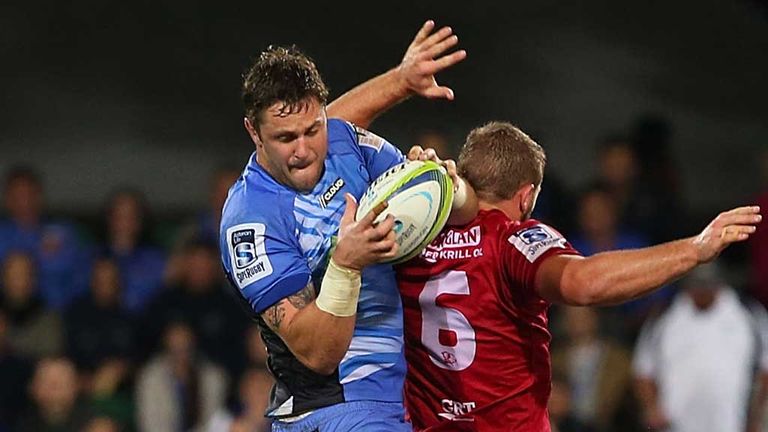 Hugh McMeniman will miss the Western Force's key clash with the Brumbies on Friday after being handed a one-match ban.
The flanker was yellow-carded during their clash with the Queensland Reds on Saturday for kneeing fly-half Ben Lucas, and he entered an early guilty plea.
SANZAR judicial officer Nicholas Davidson accepted McMeniman's admission of guilt and with his clean record spanning nine years, decided a one-week ban was appropriate.
"On the basis that this was a deliberate application of the knee, it was indicated to the player that a one-week suspension would be imposed if the breach was admitted and he accepted that penalty,' Davidson said in a SANZAR media release.
"While the entry point for striking with the knee is three weeks, the Disciplinary Judicial Officer considered that this was no more serious than another lower end striking sanction which carries a two-week entry point.
"Together, with McMeniman's outstanding disciplinary record over nine years, this warranted a discount to one week."
The ban could mean an early end to McMeniman's Western Force career, as they need to win in Canberra to claim a place in the playoffs - he has already agreed a deal to go and play in Japan for the Honda Heat next season.