Ryan Jones is excited about the big audience likely to watch rugby sevens in the coming years
Last Updated: 22/07/14 3:07pm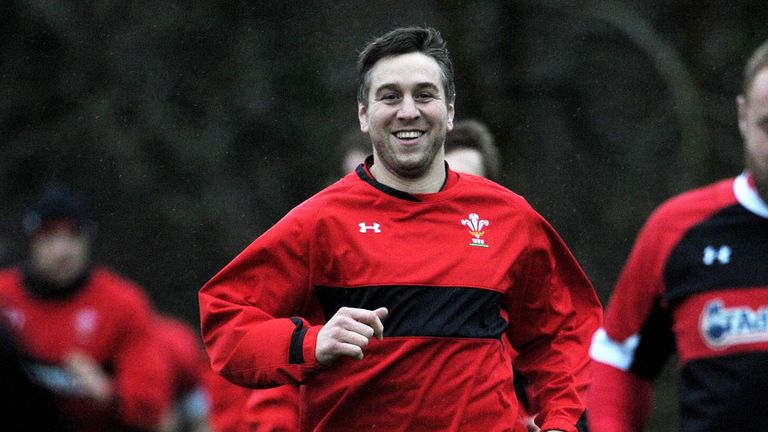 Former Wales captain Ryan Jones thinks the exposure rugby sevens is going to receive at the Commonwealth and Olympic Games will be a "game-changer".
The three-time Grand Slam winner has been working with Gareth Williams' Wales sevens squad ahead of the upcoming Commonwealth Games in Glasgow.
The 33-year-old will not be an active participant as he recovers from a broken leg but has been in Scotland as a Team Wales attache and is excited about the future for his sport.
"I think the appearance of sevens here in Glasgow and then for the first time in Rio (at the 2016 Olympics) will be a genuine game-changer for rugby union," said Jones.
"It is a format that allows us to take the game truly global and a format that any nation can take part in and be really competitive, even if they don't have strong domestic leagues.
"The Commonwealth and Olympic Games in the next two years will gain exposure in all four corners of the world and that is huge for the sport.
"If I was 10 years younger and 10 times better I'd have loved to go to an Olympics but, for some of the lads who are in the squad now, it is a genuinely realistic ambition.
"We all grew up watching these events, and to be part of one would be pretty special."
New Zealand are favourites for Commonwealth gold but Jones thinks Wales are possible contenders for a medal.
Adam Thomas will captain the side and his fellow Cardiff Blues Jevon Groves and Gareth Davies are also in the squad, as are the likes of James Davies, Craig Price and Gareth Owen.
"This is a squad littered with great individual talent and there's no reason why they can't get to the podium," said Jones.
"Momentum and confidence are bandied around a lot in sports like ours but it really is the case. One win becomes two or three, then you're really flowing and things are looking rosy.
"You never know in sport but this team has definitely got the talent to go far."