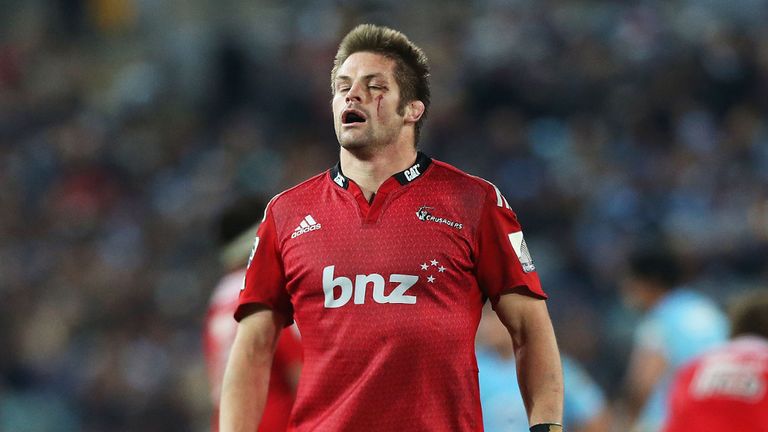 Crusaders flanker Richie McCaw has admitted that he was pushing his luck when he conceded the match-deciding penalty in Sydney.
The All Blacks skipper was penalised by referee Craig Joubert for illegally contesting for the ball at a ruck in the dying minutes of the game, leading to Bernard Foley slotting a long-range penalty to snatch a 33-32 victory for the Waratahs.
"It's pretty disappointing really but at least you rolled the dice and that's what can happen and pretty gutted mate," a devastated McCaw said in the aftermath.
"[It was] 50-50, those moments I probably should have known better really.
"I guess that's what pressure and those sort of moments come down to being able to back your D and perhaps I opened the door for the ref to make a decision and whether you agree or disagree that's the way it was. Unfortunately (Foley) kicked the goal."
Annoyed
"I'm pretty annoyed but I can't do much about it now. It's one of those things you've just got to live with."
McCaw said the loss was all the more frustrating because the Crusaders had done so well to fight back from being 14-0 down.
"There's been a lot of hard work go into getting to here and to trip up like we did is pretty frustrating.
"But you look at the game, we did bloody well to get back into it.
"I think that's the most disappointing part, that we got ourselves back and gave ourselves a chance and one or two moments are the difference in big games and that's the way it is."