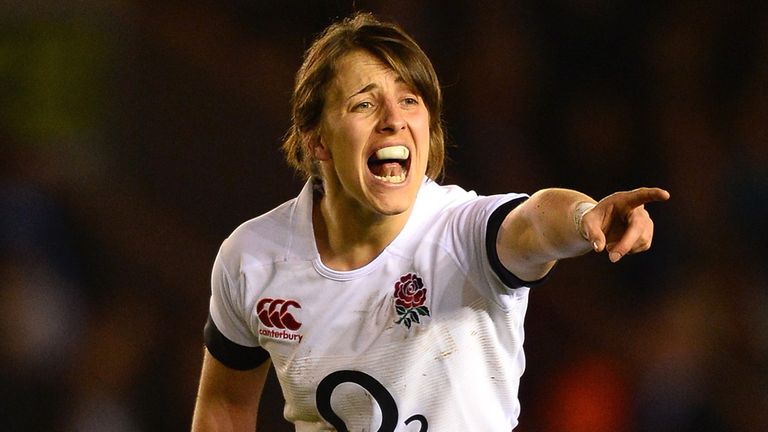 Katy McLean refuses to accept that England are the favourites ahead of Wednesday World Cup semi-final against Ireland.
England have reached the last three finals, losing to New Zealand in each of them but know that they have a great chance of finally lifting the trophy after the Black Ferns were knocked out in the group stages.
However, it was Wednesday's opponents Ireland who effectively ended New Zealand's hopes with a shock 17-14 win and McLean is refusing to look too far ahead.
"For Ireland to beat New Zealand - people can't underestimate how big that really is," McLean told Sky Sports News HQ.
Opportunity
"I've had the opportunity to play against New Zealand numerous times and they are a fantastic side and it just goes to show how good Ireland were on the day.
"For our team it's going to be all about us. We can't get drawn into favourites and not being favourites - it's all about the rugby and that's where we are now.
"We've had a really good couple of days of recovery. We've just got to make sure we get each small building block right from the first minute.
"Everybody else can talk about favourites or not favourites for us it's just focusing on the rugby."
Watch England face Ireland live on Sky Sports 4 on Wednesday, with coverage from 4.45pm.