We continue to celebrate Sky Sports' 25th birthday this week, by looking back at some of the most memorable moments from the last quarter of a century.
One highlight came in 2014 when England claimed the biggest prize in women's rugby by beating Canada in the World Cup final.
After three successive final defeats to New Zealand, England finally got their hands on the coveted trophy thanks to a 21-9 victory over Canada in Paris.
Emily Scarratt inspired the victory, scoring a decisive solo try late in the game and kicking 11 points from the tee. Danielle Waterman grabbed the only other try of the contest.
Canada closed to within two points during the second half thanks to Magali Harvey's penalties, but Scarratt's late score killed off any threat of a comeback.
England fielded 11 survivors from the team that started the 2010 World Cup final against New Zealand, and the pain of that 13-10 loss had been a motivating factor for captain Katy Mclean and her players.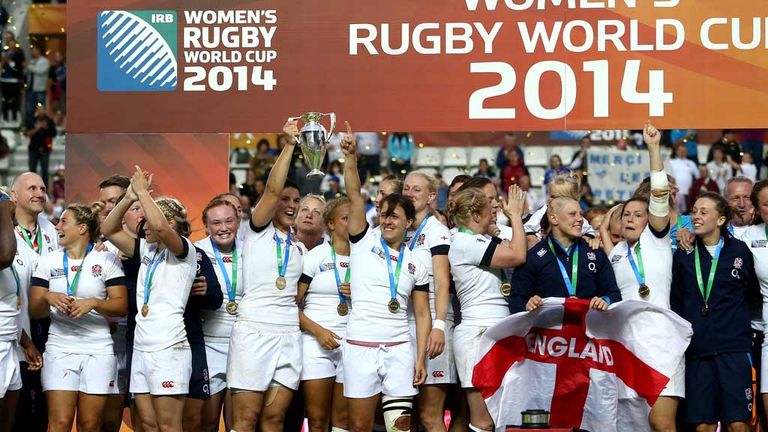 Former England head coach Clive Woodward, who guided the men's team to World Cup glory in 2003, tweeted: "Massive congrats to @EnglandRugby ladies-only get one chance at this usually and you delivered - brilliant and enjoy it all."
The Prime Minister David Cameron, tweeted: "Huge congratulations to @EnglandRugby Women on their first World Cup triumph in 20 years. Your country is so proud of you."