Women's Rugby World Cup: IRB vow to do everything to grow women's rugby
Last Updated: 18/08/14 1:46pm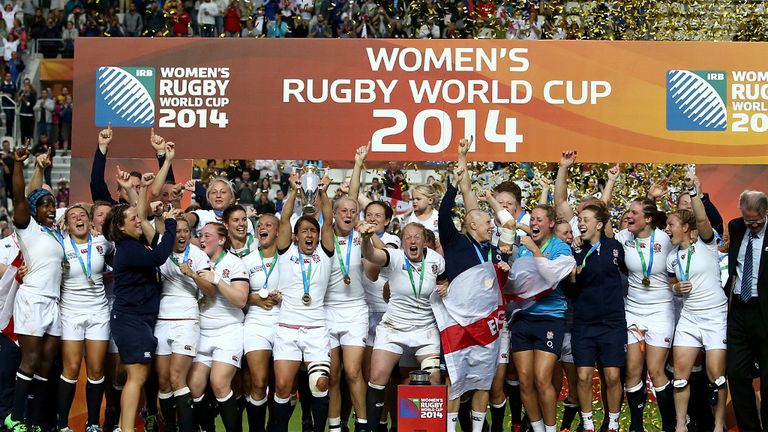 World rugby union's governing body, the IRB, has vowed to do "everything" to grow the women's game in the wake of a highly successful World Cup won by England.
The tournament captured the imagination of the French public, who not only tuned in in their millions to watch on television, but also came in their thousands to grounds around the country to attend the games.
The passion shown by the french fans has been a major boost for the International Rugby Board (IRB) as it looks ahead to the Rio Olympics in 2016 when men and women's rugby sevens will make their debut.
"The fact that so many spectators have come to watch, as well as record television audiences at home, is a testament to the quality of rugby that has been on display," IRB president Bernard Lapasset said after watching England beat Canada 21-9 in Sunday's final.
"The women's game is certainly on the up and we will be doing everything we can at the IRB to make sure that upward trend continues."
Lapasset heaped praise on the final day of competition, with France finishing third after beating Ireland 25-18 at Stade Jean Bouin, the western Parisian home of Top 14 club Stade Francais, before England took centre stage.
"What an amazing way to finish an amazing women's Rugby World Cup," the Frenchman said.
"The TV and media coverage, the atmosphere at the matches and the way that this tournament has captured the public's imagination has been remarkable.
"I send my congratulations to England who played so well, but also to Canada who won so many fans here during this World Cup."