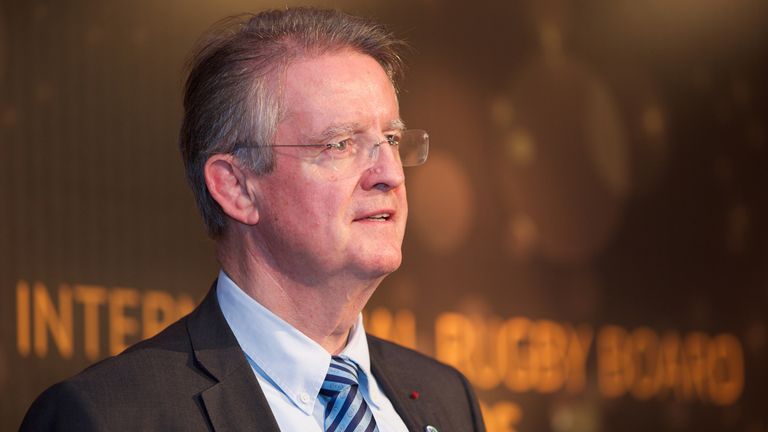 The International Rugby Board will be renamed 'World Rugby' from November 19 in a move described by chairman Bernard Lapasset as a "mission statement".
The rebranding, which will include a new logo, is designed to "reflect the organisation's mission to build a stronger connection with fans, players and new audiences worldwide".
It will be officially launched at the World Rugby Conference and Exhibition in London on November 17-18, but will have no impact on branding for next year's World Cup.
"Rugby continues to thrive, reach out and engage new audiences and participants in record numbers and the IRB has been at the heart of that growth," Lapasset said.
"We are committed to furthering that growth beyond our traditional family and fan base with a public that expects to be entertained, informed and interacted with.
Engaging
"This move is more than just a name change, it is a mission statement."
IRB chief executive Brett Gosper added: "In a crowded global entertainment and sporting marketplace, the role of the IRB has evolved from Game regulator to Game inspirer." 

"With this we must continue to appeal to those who know and love the sport and its heritage, while attracting, engaging and inspiring those who have no connection with the sport across multiple cultures and languages around the world." 

"World Rugby collectively has the ingredients and tools to do just that. Rugby's global appeal is founded and positioned on its unique character-building values and inclusive ethos and we want everyone to feel connected with the sport and Rugby's ongoing success story." 

"World Rugby clearly aligns our name with our mission and allows us to organise new and existing consumer facing properties in a way that they will be more impactful and more appealing to the sport's growing global fan base."