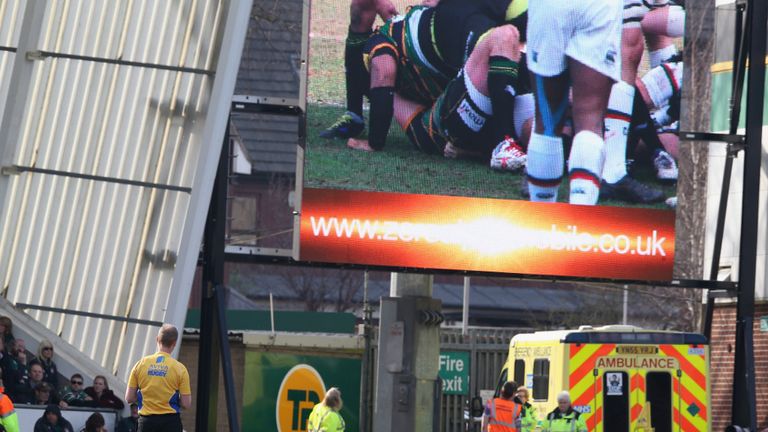 The Rugby Football Union have urged referees to take greater responsibility for decisions and avoid overusing television match officials.
Last season, officials were entitled to review footage of incidents of foul play and up to two phases before a try - but the knock-on effect of an increased number of stops in play quickly drew criticism.
Wayne Barnes, England's leading official, said after being issued with the new instructions: "The TMO was one of the major talking points of last season.
"We were rightfully criticised by clubs and the media because we weren't as good as we needed to be. Our aim for this season is to be better.
"We want to try and take more responsibility. If we're in a good position to see whether a pass is forward or not, we should be calling it.
"Let's not send it to the TMO and take two or three minutes out of the game. Let's make as many decisions on the pitch as we can. We should be making decisions ourselves.
"One of the big bugbears of teams who want to play with a high tempo is when it takes four or five minutes when it's clear on the first angle what's happened.
"We'll now go with the decision as quickly as we can, although sometimes it takes five or six angles. But we don't just want to show replays for the sake of showing them."
Tony Spreadbury, head of the RFU's professional game match officials, added: "There has been a tendency to say 'we better check this' or 'we better check that'. But we want none of that now."
The 2014/2015 Aviva Premiership season kicks off when Gloucester visit Northampton on Friday.