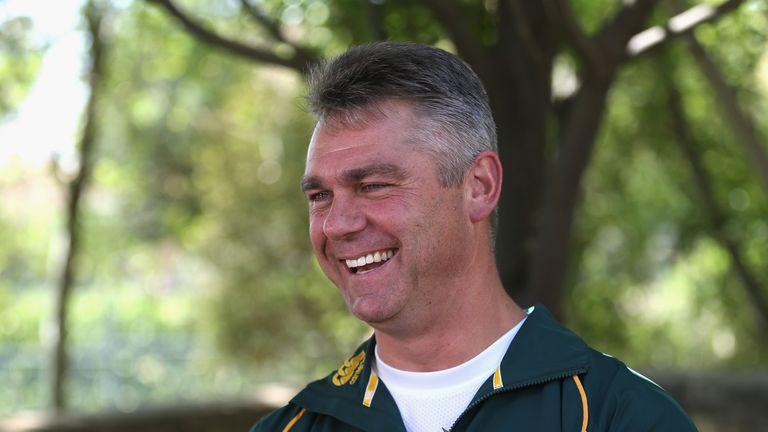 Heyneke Meyer insists that when the players put on the Springbok jersey they become a 'totally different animal'.
The Stormers lost 39-19 to the Brumbies on Saturday, which means that for the first time since 2003, there will be no South African franchises in the Super Rugby semi-finals.
South Africa crashed out of the 2003 World Cup in the quarter-final later that year, in what was the worst World Cup showing from the Springboks in their history, but Meyer is not drawing any comparisons and says he is far from pressing the panic button.
"Obviously it is a concern, but in saying that there is always a positive as well and I don't believe a player can peak from February to October 31," Meyer said.
"If you look at the other countries, I know it is not always easy to compare, but many of the other superstars have not been at their best so it is important to peak at the right time.
"Confidence is contagious and so is a lack of confidence. In 2007 two (South African) teams were in the (Super Rugby) final and we won the World Cup so if I could have picked then obviously I would have liked teams to be in the final.
"But I don't think it is the be all and end all of winning the World Cup."
Meyer is more concerned with how his stars fare in the Rugby Championship, as it is the form in the green in gold that matters most.
"A lot of the guys who are not on form are world-class players and one thing I have seen with these players is that once they put on the Springbok jersey we are talking about a totally different animal and it is my job to get their confidence up."
"I have had a lot of meetings with the senior guys to see where they stand. I am confident we will get these guys back up into form, but they do also have to put up their hand and show they are good enough."
The World Cup is less than three months away, and South Africa find themselves in Pool B alongside Scotland, Samoa, USA and Japan.