Sean Fitzpatrick, Dean Ryan, and Stuart Barnes delve into the psyche of the All Blacks
Sean Fitzpatrick, Dean Ryan, and Stuart Barnes get behind the unbeatable aura of the All Blacks.
Last Updated: 30/11/12 11:06am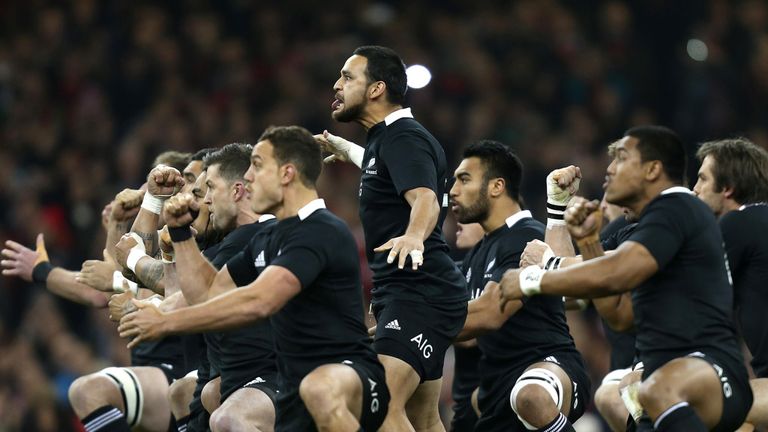 However the All Blacks have dominated the world rankings and since winning the 2011 World Cup have beaten everyone they have come across. There is no World Cup hangover here and they seem to be getting even better.
"The legacy of the All Blacks is more intimidating than any opposition," explained former New Zealand captain Sean Fitzpatrick.
"There is a huge passion for the jersey and I think led superbly by Richie McCaw, this team has got better since they won the World Cup. They want to get better, they do the simple things very well - catching and passing, hitting rucks, their fitness and their ability to create space is just amazing.
"They don't make mistakes. Their game-plan is not over complicated; they do the simple things well. They enjoy it, pulling on that All Black jersey and winning is the most important thing in their lives, winning is hugely, hugely important to this All Black side.
"The key ingredient to their success is their skill-sets and why? Because they practice, they put hours and hours of practice in."
Former England backrower and Gloucester coach Dean Ryan says that the coaching staff have done a fantastic job in developing the team and says the skills of the All Blacks pack is exceptional.
"Steve Hansen deserves credit for moving on a team who have won a World Cup," said Ryan.
"Just as the rest of the world thinks they are getting the hang of what the All Blacks are doing, they go to a different plane. I think it comes down to the skill levels of the front five.
"In the backline everyone else in the world has a front five guy stood in the way blocking the way, they don't have that. The threat they have from everybody is enormous. Yes, they do the simple things well but they do it at such pace."
Stuart Barnes agrees with the skills but says that New Zealand's mind-set also plays a huge part in their success.
"I think there is a psychological reason," explained Barnes.
"The fact is that all the way through professional rugby, ITM, through to Super Rugby through to the All Blacks there is a positive nature to what New Zealand try and do. England think that they probably won't make a break so will support a ruck; Dan Carter makes a break, somebody is there supporting him. New Zealand are far more positive than any other team on this planet."