Fiddes' Cent
Sky Bet's Jordan Fiddes tells us where the money will be going in the final round of the Six Nations.
Last Updated: 14/03/13 4:35pm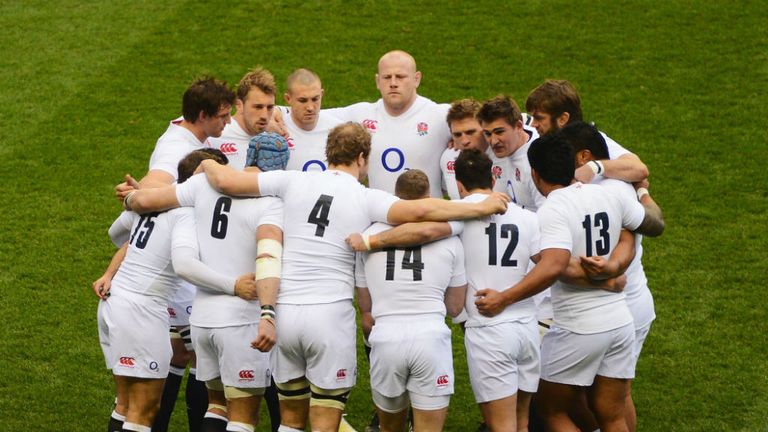 Who would have thought that the 2013 Six Nations would come down to a final showdown between Wales and England at the Millennium Stadium?
Wales came into this year's competition having lost seven on the bounce and then their opening game against Ireland, whereas England were full of confidence having beaten New Zealand in December.
Wales were as big as 20/1 to win the tournament outright before a ball was kicked, they are now 3/1 going into the final game.
At the other end of the rugby scale, England have been favourites since day one and they are now as short as 2/7 to lift the trophy.
Sir Clive Woodward said after England's dismal display against Italy last week that the close game will prove ideal preparation for them, as a one-sided performance may have given them complacency heading over the border.
I agree with the World Cup winning coach and will be backing England to take the spoils on Saturday and, therefore, the Six Nations trophy.
Wales have to win the game by eight points to lift the trophy for a successive year which, incidentally, is 6/1, however, the value is in an England backlash after last weekend's narrow victory.
England haven't won a Grand Slam for 10 years but coach Stuart Lancaster was quoted as saying that his team need to take their opportunities when they arise, unlike last week against the Italians.
Wales coach Rob Howley believes last week's win over Scotland has re-gathered the momentum for his side so the early exchanges could prove crucial in this one.
England were 15-3 up early last week, whereas Wales had to come from behind to beat the Scots.
That's why I'll be going for England/England on the 'Double Result' market at 20/21.
In all but one of their games in this year's competition England have led at half-time and won the game.
On the other hand, Wales have managed it twice, yet both of them have been below five points and they are the only side in the competition yet to score a try in the opening phase of action.
Since 1995, England have failed to score a try just twice in Cardiff (10 Tests), whilst on every other occasion in this period they have scored at least two and 26 in total.
If this continues, expect to see England dominate the early exchanges and lead at the break.
Completing this week's double for me is France on the handicap at -12 against Scotland at the Stade De France.
France have won their last six home games against Scotland in the Six Nations and have beaten the Scots in 13 of the previous 14 games at all venues.
The French have not failed to win a game in either the Five or Six Nations since 1969 so they will be desperate not to let this happen again.
They are improving in this year's competition, performing well against England for 60 minutes and drawing with Ireland last week, whereas Scotland have won just two from their last 26 away games in the Six Nations.
As a side bet, I'm going for a France Penalty at 6/4 as the 'First Scoring Play' in this one.
Scotland are the most ill-disciplined side this year, conceding 65 penalties so far and the form of both Frederic Michalak and Morgan Parra with the boot - both have scored over 60 points for their country - should punish them early on.
View from the Trading Room...
"The game at the Millennium Stadium is taking all the focus this weekend, while the punters remain undecided about which way it will go.
"We've given a very short handicap so far which has led to a bit of money on England in that market at 10/11, however, on the flip side, some patriotic punters have opted for Wales to win by 1-10 points at 11/4."