Jason Robinson expects Lions squad to be Wales dominated after win over England
Jason Robinson expects the Lions squad to be dominated by Wales players after they beat England.
Last Updated: 20/03/13 1:09pm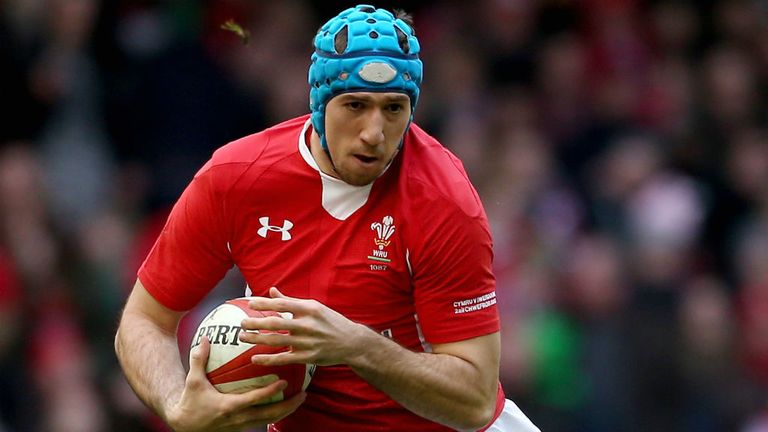 Before the weekend England were in the driving seat when it came to selection. Their incredible win over New Zealand in December and then standing on the verge of their first Grand Slam in 10 years seemed to hold them in good stead.
However England and Lions legend Jason Robinson says that their 30-3 loss to Wales means that the selection pendulum has swung in Wales' favour.
"Across the board England were below par - it was all set for a Grand Slam finish but England did not produce the goods," Robinson told Sky Sports News HD.
"You need guys to go out there who can man-for-man take people on, create space and create doubt in the opposition defence. That is certainly what a lot of the Welsh players are able to do. With the platform that was set by the Welsh forwards, you would be hard pressed to look anywhere else but Wales.
"Before the Six Nations we were probably swinging away from Wales - guys like Sam Warburton had gone off the boil, but now we are swinging back to them - Warburton and Justin Tipuric have been exceptional.
"There will be some England players in there and a few Irish players but the majority, on performance, will come from Wales."
Robinson toured with the British and Irish Lions twice - against Australia in 2001 and was also part of Clive Woodward's squad who toured New Zealand in 2005.
He may not have experienced a Lions series win, but knows all about getting off to a winning start after his memorable try in the first Test gave the Lions a 29-13 win over Australia in 2001.
"I have won some amazing things throughout my career - I have won a World Cup but I have never gone on a Lions tour and been successful," added Robinson.
"I feel that 2001 was the one that got away. Hopefully the Lions can go and roar this time around and it will be interesting to see who leads them into battle.
"At one stage I said Warburton should be the captain, but then his performances diminished a bit and he went off the boil - I was thinking of someone else - a Chris Robshaw or a Brian O'Driscoll who has been there and done it before.
"But it is all swinging back now to Warburton now. For me it will either be him or Chris Robshaw."
England's lack of attack
As far as England's performance is conferenced, Robinson was disappointed that England could not claim their first Grand Slam in 10 years and feels that their lack of attack is a big concern.
"We were all looking for a better showing from England but it was not to be," said Robinson.
"Wales came out and played a great style of rugby - they were strong at the scrum and very strong at the breakdown. They also had backs who could score tries. England did not seem to have those aspects of the game.
"England cannot be reliant on Owen Farrell's boot. We need to make sure we have a backline who can function and get the back three into the game more. Since Will Greenwood retired, England have not had someone in the centre field who can create something, we need a ball handler.
"Hopefully this is a lesson for England. Stuart Lancaster has made massive improvements but we still need to continue with that. Whether that is a change of mind-set as to how we play the game or bring in some young players - maybe a Christian Wade just to add a little bit of excitement into that backline to score some tries."