Dean Ryan says Clermont's lack of control cost them Heineken Cup
Clermont's inability to control the game late on cost them the Heineken Cup, says Dean Ryan.
Last Updated: 18/05/13 8:18pm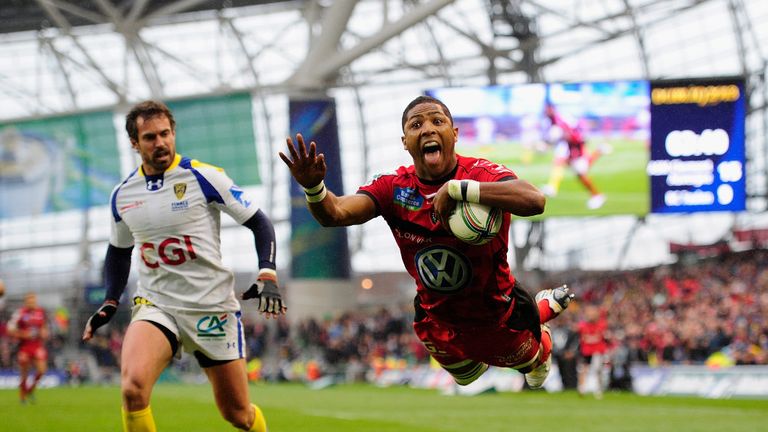 That was the stark message from Sky Sports expert Dean Ryan after watching Clermont Auvergne, who had won all eight of their European matches ahead of the final in Dublin, slump to a devastating 16-15 loss to compatriots Toulon.
The favourites looked on course to seal a perfect season when they took a nine-point lead early in the second half, but a try from Delon Armitage and the steady boot of Jonny Wilkinson soon undid all their hard work.
And Ryan says Clermont will only break their Heineken Cup duck when they learn to control the late stages of big games.
"It just shows that it doesn't matter," he told Sky Sports.
"We're all fans of Clermont, we've followed their European campaigns, they are wonderful to watch and they've probably got the best attacking shape and threat.
"But it's nailing finals. They had their time; they had their 20-minute period post-half-time when the Napolioni Nalaga and Brock James tries gave them control of the game.
"But they just don't seem to be able to grasp that key control of the game when the clock is ticking. Full credit to Toulon, but they looked out on their feet and Clermont had the opportunity, with the clock starting to tick with 20 minutes to run to take control.
"You've got to start to taper your game and find a way to get to 80 minutes with the win. Again, that's just eluded them."
Ronan O'Gara, who has won and lost Heineken Cup Finals, watched the game alongside Ryan in the Sky Sport studio.
And he said the Clermont players will struggle to deal with the loss - and indeed may never get over it until they finally win the Heineken Cup.
"I'm stunned," he said.
"It's a terrible, terrible feeling because I know they won't be satisfied in their heads until next May because they'll only get a chance in a European Cup Final to exorcise those ghosts.
"Because they've been beaten today in the manner they've been beaten in it wil be over-criticised and over-analysed.
"They are tiny margins we are talking about at this level, but you've got to try and get over the line. At 15-6 Toulon were dead and buried but it's a funny game. They hung in there and got their return."
Character
Ryan paid tribute to the success of Toulon, who have splashed huge sums of money assembling a squad full of high-profile players in recent years.
But he insisted that it was the character and attitude of the players - rather than the financial might behind the club - that was the key to their glory in Dublin.
Ryan added: "We talk about character, we talk about resilience, we talk about heritage and a link with a region. Normally that takes years and generations and they've been able to put it together and that shouldn't be underestimated.
"At the 60-minute mark any side that had been chucked together to achieve something would have broken and I think they need some credit for that, the people around them and the management structure.
"This is a magical tournament where at tiny minutes in the game you'll get exposed if you don't have those things under-pinning it.
"To be fair to Toulon, it enabled them to sit in the game and wait."