Rob Vickerman sets scene for England's tilt at Sevens World Series
Rob Vickerman sets the scene for the first leg of the HSBC Sevens World Series in Australia.
Last Updated: 09/10/13 4:42pm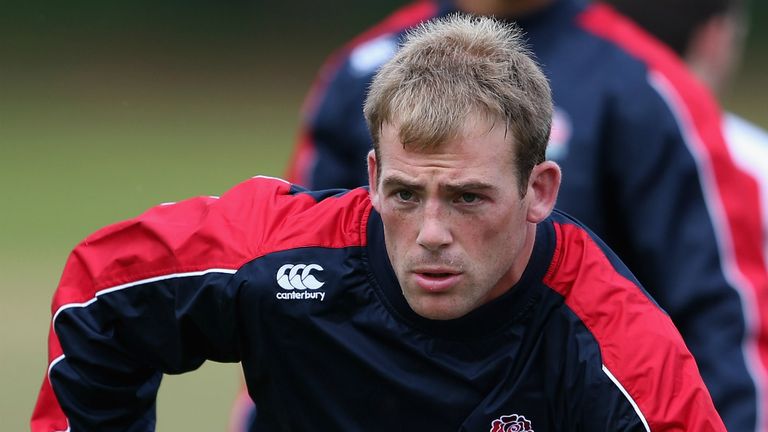 It will be our third time playing at Skilled Park in Surfers Paradise on the Gold Coast in what is a typically beautiful Australian setting, not too far from the beach.
The World Series often provides a very cyclical environment: nine legs throughout the year, six games per weekend and with the same faces in the same hotels it's often deemed a 'travelling circus'.
But this year brings about something different as of the 16 teams competing, nine have new head coaches. This is an incredible figure and one that places much uncertainty on how teams will adapt and evolve.
It makes a very exciting environment, even more so because we have our own new head coach in Simon Amor. Although his time in the job has been brief, Simon's input has been significant.
Focusing our game around our strengths as well as improving our weaknesses may seem straightforward, but so far it has led to impressive individual and collective improvements - and we fully appreciate this is the start of the process with Simon leading the programme.
Adapt
This first leg each season often brings heightened experiences.
First, there is the unknown ability of your lungs to adapt to the beast that is an international Sevens game, despite the harsh lessons pre-season has tried to teach us.
Then new players have to acclimatise themselves to the demands of a World Series event.
The ever-increasing physicality from teams, nearly all full-time now, means teams are finding their feet in the first couple of games, which is a dangerous situation when there are only three pool games on day one as you chase a cup quarter-final place.
As we have prepared this week to take on Spain, France and latterly South Africa in our pool, it has become very apparent that we have come a long way from home to play two teams who are our European neighbours.
Beauty
It takes character and resilience to perform away from home, having to adapt to a whole shift of your body clock in an environment where you are solely known as the POMS and I'm sure there will be a bit of spite coming our way after a none-too-successful Australian summer of sport against the British.
Our families and friends will follow us on Sky Sports, and in the early hours at that, but this for me is the beauty of Sevens. It's a mental, emotional and physical test.
The World Series is certainly a long way removed from my family life. As the sole father in the team that travelled to the Gold Coast it's important for me to know I am here to play my part and contribute as best as I can.
It will be a great feeling to be able to head back home knowing we have been successful and done families, friends, clubs and schools proud.
As a recently appointed 'Welcome to Yorkshire' Ambassador - I'm hoping to make them all a bit more proud too.
Win a VIP Trip to Watch England at the Hong Kong Sevens
Heathrow Express is offering one lucky winner a VIP trip for two to the Cathay Pacific/HSBC Hong Kong Sevens over the weekend of 28-30 March 2014. The prize includes return flights from Heathrow, top tickets to all three days of the tournament and luxury hotel accommodation in Hong Kong. For your chance to win this fantastic prize and join the carnival atmosphere visit www.heathrowexpress.com/rugby-sevens-competition
Catch all the HSBC Sevens World Series, live on Sky Sports. This weekend we kick off our coverage from Australia. Click here for Seven rugby live on Sky Sports or you can watch all the action unfold with a 24-hour Sky Sports Day Pass from NOW TV. For more information visit click here