David Campese: Australia will have the edge over England at Twickenham
David Campese believes Australia will catch England cold when they meet at Twickenham on Saturday.
Last Updated: 31/10/13 2:31pm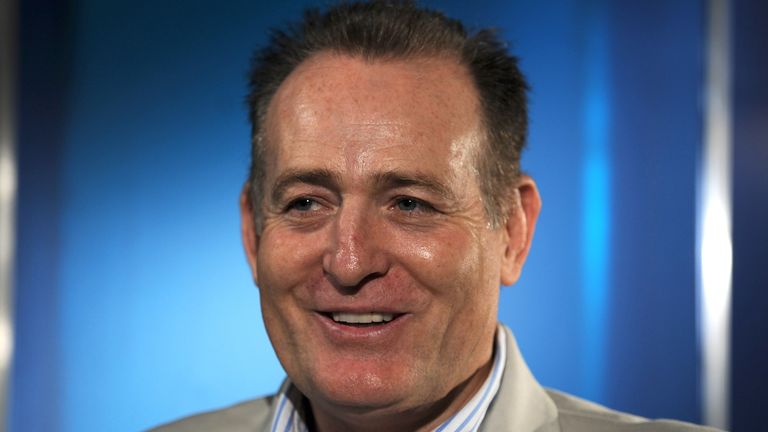 The Wallabies lost the Lions series, have changed coaches and have not had the best Rugby Championship series either, losing all four of their matches against New Zealand and South Africa.
However Wallaby legend David Campese believes that Australia are on the up following their 54-17 win in Argentina at the start of October and after mixing it up with the two best teams in the world in the last two months they will have the edge over England.
"Yes, it has been tough time for Australia," admitted Campese.
"Ewen McKenzie deserved to get the job but was it the right time for him? He has taken over a team whose confidence is down and at the moment we have not got a lot of back-up players.
"When you then go into a competition with New Zealand and South Africa, well it was not great way to start your tenure.
"Fortunately we beat Argentina at home and then point 50 points on them in Argentina. The Bledisloe Cup game last week was a far better performance - it was not great because we still lost but you could see signs of the way McKenzie wants to play.
"They have got a bit of passion and pride back -the more you work on those the more you can move forward."
England, on the other hand, had a promising summer after their successful tour to Argentina unearthed some quality players like Marlon Wade and Joel Tomkins.
And with their Lions players back in the mix, expectation is high for them to perform in the QBE Internationals - starting with Australia.
However, Campese believes they will be undercooked.
"I think England are going to struggle, said Campo who won 101 caps for Australia.
"The last time they played together was the Six Nations - they have got their Lions players back but they have not played all together.
"They are in the same situation as the Wallabies were in before the first Lions Test. The Wallabies have played New Zealand three times, South Africa twice and Argentina twice - you have to say that England will be a little undercooked.
"We saw the same thing last year - they played Australia and lost, played South Africa and lost and then played and beat New Zealand in the last game - you need the warm-up.
"They have not got the momentum and it is hard to go out there cold and raw and play against a team who has been playing against the best two teams in the world in the last six weeks.
"I think it is going to be a close game - England will do the scrummaging thing like we saw the Lions do but our backline is starting to get some momentum so it's going to be interesting.
"There is a lot pressure on England and a lot of pride at stake but we just like to beat the poms, pure and simple."
Catch the full interview with David Campese on Sky Sports News from 7am on Saturday
David Campese was speaking on behalf of QBE, the business insurance specialist, ahead of the QBE Internationals - www.QBErugby.com