England have the chance to get the edge over Australia ahead of 2015, says Richard Hill
Richard Hill says that a win for England over Australia will give them the edge ahead of the World Cup.
Last Updated: 29/10/13 2:37pm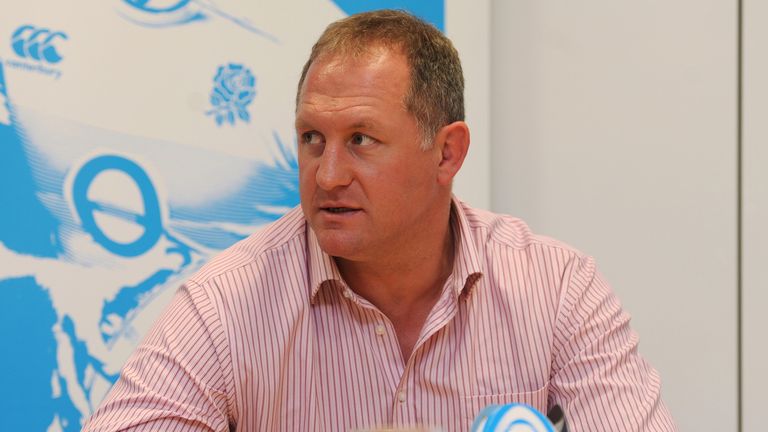 England's preparations for 2015 start this November when they take on Australia, Argentina and New Zealand in the QBE Internationals. And Richard Hill, who was a key player in England's 2003 World Cup winning team, says that performance is the key.
"We can all talk about wanting to win all three of the QBE internationals, but there are three good to excellent quality teams," said the former England flanker.
"You would like to think that there would be at least two out of three wins. The third game is against New Zealand who are quite clearly the best team in the world. Even teams that are playing outstandingly against them are not winning. New Zealand are just absorbing everything thrown at them.
"But for me the crucial thing is the quality of the performance in these matches. Australia and Argentina are not going to be easy - Australia are finding their feet after a very tough summer. They lost the Lions series and did not have the Rugby Championship they wanted but had an outstanding result in Argentina and their performance in their Bledisloe Cup last week was very good too.
"This game against Australia is important in terms of psychology and going into that World Cup pool of death with Wales included.
"It is important to get the basics right and playing at home at Twickenham is the key and that is how you build the confidence - you win at home and then it is how you can play away from home which adds even greater significant."
Consistency the key
Hill believes that England are on the right track two years out from the World Cup but need to be a bit more consistent
"The progress they have made from 2011 to 2013 is significant," added Hill who won 71 caps for England.
"They are certainly heading in the right direction and they had an outstanding result against New Zealand last year. If they were to perform like that every week then no one would question how they stand going into the World Cup.
"But clearly it is the level of consistency that needs to happen; it's about individual performance, team performance and the mentality of playing away from home.
"They started the Six Nations very well last year but it was a game too far against Wales who played magnificently on the day. They had two good wins on the summer tour to Argentina and now they get their Lions players back - there is certainly improvement and an air of confidence. These international are a step up in intensity though and the magnitude of the results is important too."
Richard Hill was speaking on behalf of QBE, the business insurance specialist, ahead of the QBE Internationals - www.QBErugby.com