Peter Winterbottom wants to see England play a more expansive game
Peter Winterbottom wants England to play more expansively and gives his views on the 'perfect' no.7.
Last Updated: 15/11/13 4:44pm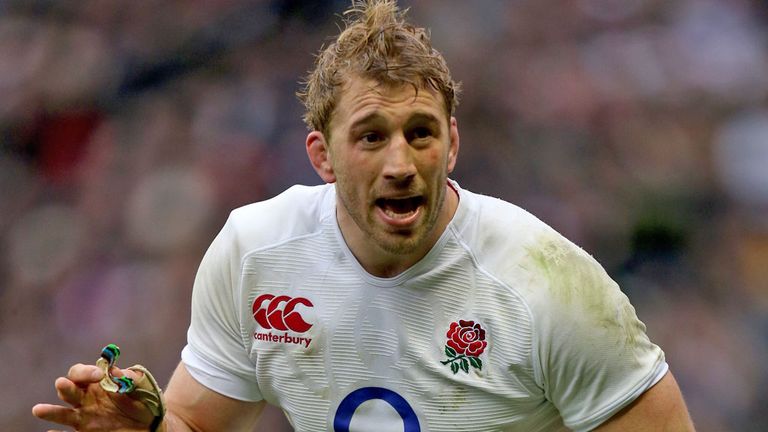 While he's pleased England have managed to win their first two Autumn Internationals, he has has been frustrated by their game plan and hopes they pick it up for Saturday's clash with New Zealand.
"I have not been impressed at all," admitted Winterbottom. "They have not performed anywhere near their best but the encouraging thing is that they have got two wins and have not played well.
"There have been moments in both games where they have shown glimpses of what they can do but are nowhere near playing an 80 minute game.
"I think the forwards have performed reasonable well but it is around 9, 10 and 12 where we have broken down and England have not been able to create chances to cause problems for the opposition.
"I am sure that they know on Saturday they need to do a whole heap more."
Expansive
Winterbottom wants to see England really take on defences and says having forwards jamming up the centre of the field is not going to scare New Zealand.
"I want to see England play a more expansive and creative game," he said.
"To beat the top sides in the world you have to create problems for them and England are not doing that with their current game plan. Against a team like New Zealand you have to stretch their defence, get players out of position and break them down that way.
"You are not going to worry them by hitting forwards up 15 metres from the last ruck - you are just not going to go anywhere.
"What England did so well last year is that they made New Zealand's defence think - they were really worried about what Manu Tuilagi was going to do.
"This year we have not got Tuilagi and I am not sure where that impact is going to come from.
"England have got the players to play a more expansive game but I don't think the direction from the 9 and 10 helps them play that way so I would make changes there."
To play an expansive, fast paced game you need the players who possess those skills - many doubt England have such players, however Winterbottom disagrees and says confidence and trust is what is needed to help these players use their natural skills.
"I was speaking to Buck Shelford and he said that the thing with the All Blacks is that it if it is on they will attack from anywhere," he explained.
"Firstly, one of their players will have the confidence to do that and secondly all the players around him will react to what he is trying to do and try and make it work.
"They have that confidence to do that, I don't think England have that confidence or that trust in each other yet.
"But we do have the players - take Billy Twelvetree, he has been criticised in the last two games but he is an incredibly talented player and he needs to grow some confidence and show what he can do."
Back row battles
Much has been said about England's back row and their lack of a genuine openside flanker. However the man who wrote the playbook when it comes to this position believes that the role of a no.7 has evolved and the combination of the back row is more important.
"The role of the no.7 has always caused a lot of debate and arguments," added Winterbottom who played for Harlequins, Hawkes Bay in New Zealand and Tranvaal in South Africa.
"It all depends on the combination. If you have one that is real quality then you are able to build your back row around him, but it's not then be all and end all.
"Chris Robshaw does the role of a no.7 - he is a good tackler, he is good over the ball and he is a good runner. He is not an outstanding tackler, outstanding over the ball or an outstanding runner - but he is a very good all-round player.
"A player like David Pocock is outstanding over the ball but he is not as good a runner as Robshaw.
"South Africa have never really gone for an out and out 7 - I think Heinrich Brussow was the last one they had. Francois Louw is your typical South African flanker from 20 years ago - big, strong and tough. He's not an out and out 7 but they do pretty well don't they?"
"So finding that 'perfect no.7 depends on your game plan and what combinations you are going to have making up your back row."
Peter Winterbottom was speaking at London's Rugby Business Network event. For more information on The Rugby Business Network and upcoming events go to: http://www.therugbybusinessnetwork.com