Kyran Bracken believes Danny Care is key to England's tour of New Zealand
Last Updated: 24/05/14 6:03pm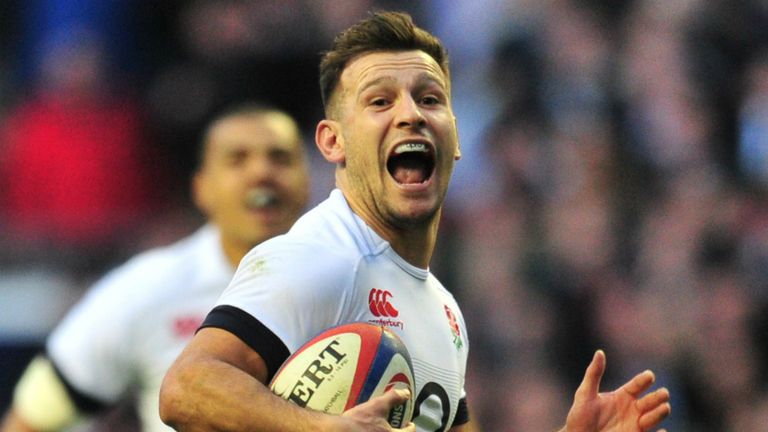 With the England team preparing to fly out to New Zealand this summer, former scrum-half Kyran Bracken believes current nine Danny Care is the key to England's success on tour.
Stuart Lancaster's men take on the Barbarians at Twickenham on June 1 before flying across the world for a three-Test series against the All Blacks, starting on June 7.
Care has enjoyed a resurgence of form for Harlequins and England, establishing himself as the first-choice scrum-half for club and country.
With the World Cup quickly approaching, the tour of New Zealand is a litmus test for England's chances in 2015, and 51-times capped Bracken believes the competition for the position will only benefit their chances.
"I think Danny Care was the form number 9 of the Six Nations, not just for England but out of them all," he said.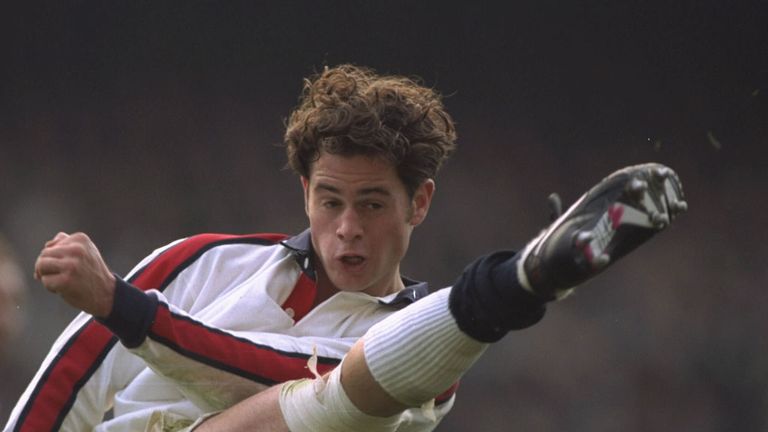 "Danny has really played some fantastic rugby in the last 12 months, and before that, and now we're seeing that in a white shirt, which maybe we hadn't before. He's quite key to England's success. He's made himself one of the form nines in the world.
Crucial position
"He's stolen a march on all of them really. I think Ben Youngs has slowly come back into form, and Lee Dickson has been fighting it out at Northampton and has had a strong end to the season.
"You can't afford to have a crucial position like 9, 10 or hooker where there's one person who's clearly favourite. I think Matt and I really competed for around seven years. He was in, I was in, he was in, I was in, and I think when you're in that position you know you can't afford to play badly.
"I think it's healthy for England [to have competition], but I think Danny does have something extra special, that X Factor. The issue for England is, if he's not playing, they're going to require Ben and Lee to really front up.
Part of England's success in recent times can be attributed to the ever-growing partnership between Care and Owen Farrell, but the two will not be lining up together for the first Test in Auckland as the Saracens man is featuring in the Premiership final seven days earlier.
With Northampton's Stephen Myler also unavailable for selection for the same reason, the fly-half spot could go to Freddy Burns or Sale's Danny Cipriani, who has played himself back into international contention with some stunning displays this season, and Bracken believes it's vital England's number nine takes charge.
"Danny and Owen seem to have a good intuition for what the other's going to do, and I think that's crucial," he said.
"It's important to know who you're playing with and to get a feel for where they're going to stand when they're kicking, and if they're going to attack flat or deep, so your pass changes according to who you're playing with.
It'll be interesting to see how Danny will fare without Owen because he's going to have to take more responsibility
Kyran Bracken
"It'll be interesting to see how Danny will fare without Owen because he's going to have to take more responsibility if it's going to be Danny Cipriani or Freddy Burns. I don't know what they'll do because Burns hasn't reached the same heights as he did, but I doubt they'll start with Cipriani – not because he isn't good enough, but because it's not necessarily the right statement yet."
Competitive
The clash between the Premiership final and England's tour has raised many eyebrows, but Bracken is pleased to see the tourists aren't prepared to make excuses.
"I'm glad the management haven't come out and said 'we're just going to make up the numbers and it's just a case of blooding a few people, we don't care about the score'," he added.
"They've actually fronted up and said 'this is our situation, we're going to give it everything we have, and we feel we'll compete'. That's the right thing to do, because for a long time in the last few years we keep hearing 'well, we're developing young players', so now's their chance to prove it.
"I think they will be competitive but with the strength of the Kiwis over the last few years it's going to get tough in the last 25 minutes."