Will Greenwood and Michael Lynagh select their England team to take on New Zealand in the final Test
Last Updated: 14/06/14 4:20pm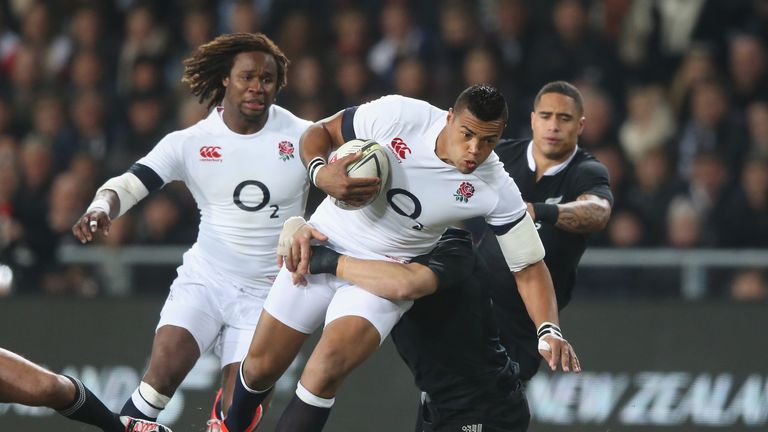 England may have lost the series but they two more chances to get a win in New Zealand. On Tuesday they will face Super Rugby high-flyers Canterbury before that third and final Test against the All Blacks in Canterbury.
England have shown that they are well on track for the 2015 World Cup with plenty of players putting their hands up for selection. The strength in depth will no doubt cause Stuart Lancaster and his coaching team some serious selection headaches. Will Greenwood and Michael Lynagh select their team to for that third Test.
Loosehead prop
Will Greenwood: Joe Marler has really developed on this tour. I don't think there is any doubt that, without Alex Corbisero and Mako Vunipola, Joe Marler is the number one loosehead on tour. He will definitely start next week.
Hooker
Will Greenwood: Rob Webber played really well for a game and for 45 minutes in the second game. Dylan Hartley has had an outstanding season – he has tailed out towards the end because he has been injured and has not got much game time. I see him developing as a real leader and, however well Webber is playing, I would allow him to come off the bench. I think Hartley deserves the right, with the season he has had. He's a top lineout thrower, a big scrummager and has developed into a real ball carrier. His discipline is well in check and, with some game time under his belt, I would start him.
Michael Lynagh: I think that is hard on Webber, he has played really well and I think he is playing the better rugby at the moment. He played really well in the first Test and did nothing wrong today. I agree with Will that Hartley is really strong but I would start with Webber. How good is that for England though, that you have two hookers who can both start?
Tighthead prop
Will Greenwood: Brookes came on and scrummaged pretty well but I can't see David Wilson not starting. He had a couple of fumbles last week and today he was unfortunate for that Ben Smith try. He found himself in a wide channel with Ben Morgan, with Aaron Cruden coming at you, and Savea and Ben Smith with him.  Wilson gets the nod from me.
Second row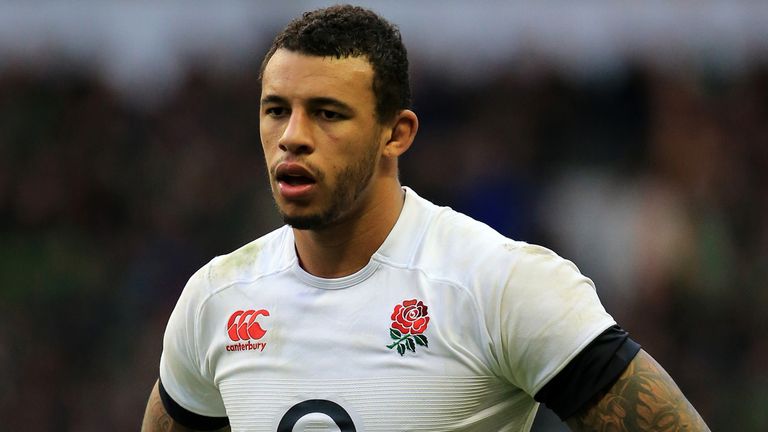 Michael Lynagh: Joe Launchbury is definitely in at No.4. I think Courtney Lawes is a really strong player, world class and really athletic. He makes big hits, carries well and is good in the lineout. The question is whether he is better off the bench like he was today or does he start? For me he starts!
Will Greenwood: Launchbury is absolutely top drawer and I expect Courtney Lawes, off the back of a double-winning season with Northampton, will start as well. We know what an enforcer he is and, when he came on, he really took hold of the grunt of the game. You would want him to start.
Blindside flanker
Michael Lynagh: I thought James Haskell brought a lot of energy to the first Test.  There is no doubt that Tom Wood is a very strong player and is a leader in this team. But I probably would have played Haskell in the second Test. He has played at the stadium for the Highlanders and I would have put him in for his energy. It's a real toss-up here but I probably would give it back to Haskell next week.
Will Greenwood: Haskell had sort of found himself on the fringes of the squad. He was wearing the brightest coloured scrumcap and was picking up yellow cards. He's dulled his scrum cap down and he's in under the radar and doing the Tom Wood role. He was outstanding last week, but Wood is one of Lancaster's go-to guys. Historically, when Lancaster has needed his best team out, Wood is the man he calls on.
Openside flanker
Will Greenwood: Happy with Chris Robshaw there, leading from the front and playing very well indeed.
Number 8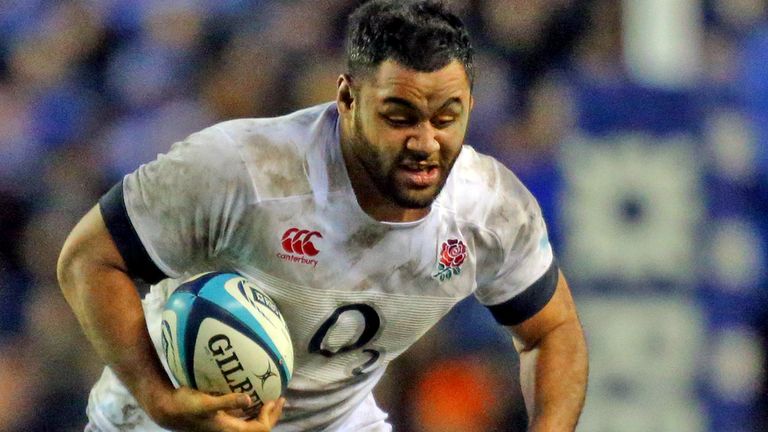 Michael Lynagh: I would have Billy Vunipola starting and Ben Morgan off the bench. Billy does look tired to me though, he had a big couple of weeks at the end of the season. I would still start him and tell him to go out and just smash everything in his path. Ben Morgan so far has played very well but I would have him coming off the bench.
Will Greenwood: Morgan's England performances have been quite outstanding, he has had a great tour and re-established his credentials when people were beginning to question his Gloucester form. But Billy Vunipola has had a big, big season. Lancaster will want as many of his first choice players from the Six Nations to get a start in New Zealand. For that reason, Billy will start.
Scrum-half
Michael Lynagh:  I would give Danny Care another shot. Yes he was a bit rusty today but he provides a lot of good energy to the team. I am not saying that Ben Youngs doesn't but Care is your man at the moment and deserves another shot.
Will Greenwood: Lancaster is not one to throw the baby out with the bathwater. Care has had a brilliant Six Nations and has really controlled that No.9 jersey. He is probably just behind Mike Brown in terms of top player for this year. Lancaster likes his tempo, likes his rhythm, and I expect him to start.
Fly-half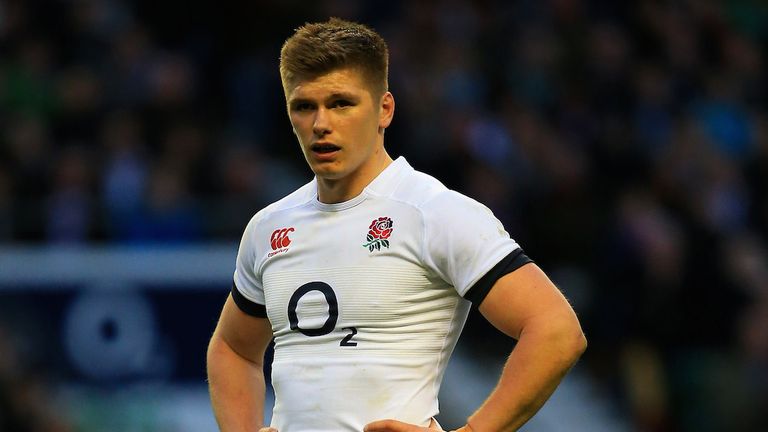 Michael Lynagh: I think Lancaster has shown his colours in this regard and Owen Farrell is his number one guy and I expect to see him start next week.
Will Greenwood: I don't want to see Farrell playing at 12 – not because I don't rate his footballing skill, I just don't want to see players in positions that they don't like. We tried it at the Millennium Stadium when we played two fullbacks with Alex Goode and Mike Brown on the left wing. We tried it with Manu on the right wing. You can't expect a kid to go from 10 to 12 against Ma'a Nonu and Conrad Smith. Farrell does need a big game though at 10.
Left wing
Will Greenwood: Marland Yarde stays in for me – a brilliantly taken try but he has just got to watch himself a little bit defensively. Going forward he is outstanding and I think he is Lancaster's number one pick for the wing next year.
Inside centre
Michael Lynagh: I thought Billy Twelvetrees did some really good things, a few good touches, but his consistency has not been great. I like the idea, the philosophy of having a second ball distributor there. I expect him to be there because Lancaster seems to have stuck with him, is he the right person though or do you go Luther Burrell and Manu Tuilagi? Two big and powerful centres which is a different set-up to how they want to play.
Will Greenwood:  The one combination that Lancaster has not seen yet is the Burrell/Tuilagi combination. People will say that you don't have a distributor but, when Burrell plays with George Pisi at Saints, he plays. Burrell is much more of a footballer than people give him credit for. I would pick Burell, because I want to see him and Manu Tuilagi.
Outside centre
Will Greenwood: As I have said before, we need Manu Tuilagi closer to the ball. We need him in the centre doing what he does best.
Right wing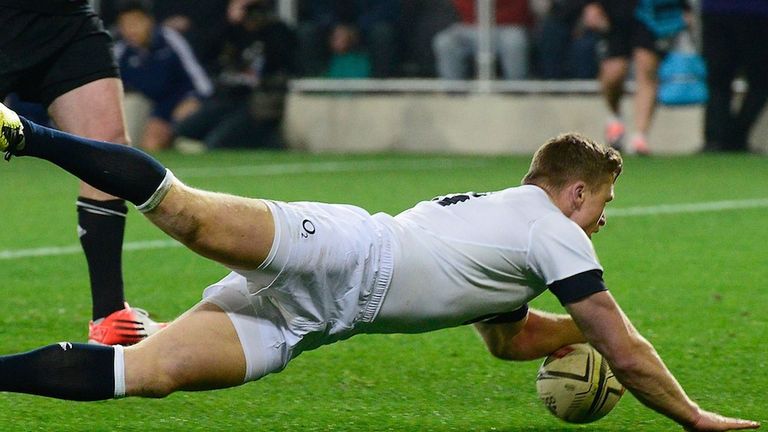 Michael Lynagh: Put Ashton back in there, he is playing well, scoring tries, and deserves to have a start.
Fullback
Will Greenwood: Alex Goode has had a very very good season but Mike Brown scored again today and was our player of the season in the autumn. If Lancaster feels that he is a fraction fatigued then it is a good opportunity to see Alex Goode. But, if you are picking your first-choice team, then Mike Brown plays at fullback
Will Greenwood and Michael Lynagh's team to take on New Zealand in the Third Test: 15 Mike Brown; 14 Chris Ashton, 13 Manu Tuilagi, 12 Luther Burrell; 11 Marland Yarde; 10 Owen Farrell, 9 Danny Care; 1 Joe Marler, 2 Dylan Hartley, 3 David Wilson; 4 Joe Launchbury 5 Courtney Lawes; 6 Tom Wood, 7 Chris Robshaw (capt), 8 Billy Vunipola.