Michael Lynagh previews the Super Rugby final
Sky Sports expert says we're in for "one hell of a game"
By Michael Lynagh
Last Updated: 01/08/14 2:30pm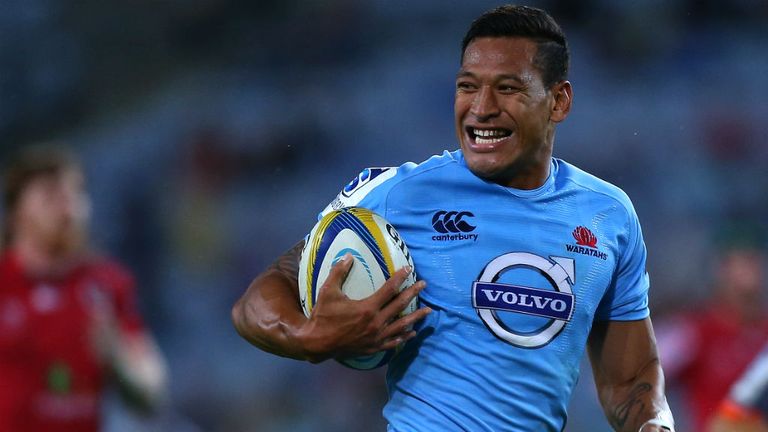 The Super Rugby final is going to be a fascinating clash between two very good teams packed with in-form players.
The Waratahs have been the best team in the tournament this year and have played some very entertaining rugby. All the stats back that up – I'm not really a stats person but they are the best attacking team and have had the best defence.
The Crusaders have come into the final a different way. We all know that they have been there and done it all before – they may not have won a final for a while but they are always big contenders.
Earlier in the year they were not good and they were struggling at the bottom of the table and as I had tipped them at the start of the season to win, I was a bit concerned. Unlike Fitzy (Sean Fitzpatrick) I don't change my mind every second week! But all of a sudden the Crusaders started to get things right and found a way to win. Here they are in the final and they are looking very hungry.
Their big stars are all back and playing well – Kieran Read, Richie McCaw and Dan Carter bring so much to this team. Israel Dagg is playing pretty well too after a poor start that saw him get dropped.
Pressure
A lot of people are saying that the Waratahs are not used to this level and have not really been here before – which is reasonably true. But in Michael Cheika they have a coach who has won European Cups and he knows how to win things. What I like about him is that he has told his players to go out there and play. He wants them to be confident in what they do; what would upset him would be if they go into their shell and don't play the way he knows they can play. He has instilled a confidence and an enthusiasm into the team which is just fantastic to see.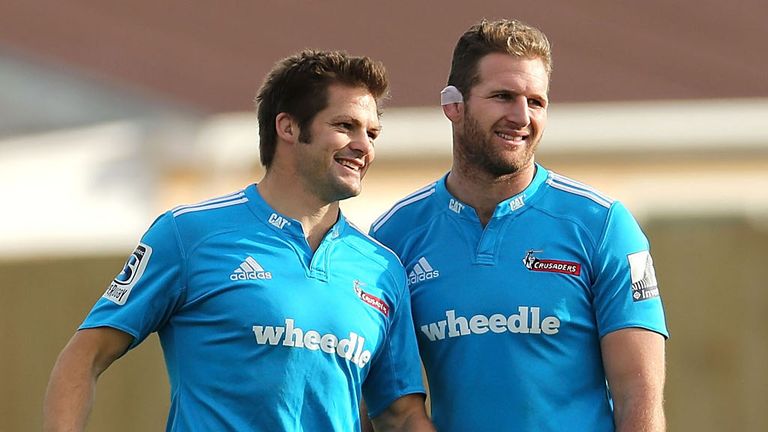 I think more pressure is on Todd Blackadder. He has done very well coaching the Crusaders to the play-offs every year since he has been their coach. However, the Crusaders got so used to winning the whole thing that they are starting to question why they have not won a Super Rugby trophy for a while. Most coaches would be pretty satisfied with his record but that is not good enough for the Crusaders. As a coach he has to deliver a trophy and I think he may be feeling the pressure a little more than Cheika.
The 'tahs look very much like the complete side at the moment. They have this massive forward pack who bash you in the set pieces and they carry the ball very well. Then they have all these wonderful ball players who are just superb finishers. On the other side of the pitch you have the Crusaders who are not far behind them. Both teams have different ways of winning games and can adapt to whatever the game situation is.
Match-ups
The match-ups are tasty from one to fifteen and even on the bench so there is plenty to look forward to. Michael Hooper vs Richie McCaw is going to be an epic battle. I think Hooper is just an outstanding player and I have a great respect for McCaw too. Hooper has been around for some time now but is still very young. McCaw is one of the great players of all time and I think that if Hooper can keep fit then he won't be too far behind McCaw in 10 years' time.
Kurtley Beale against Dan Carter is also going to be fascinating – two pretty good twelves and interestingly both are No.10's so they have plenty of attacking options.
Another key battle is going to be Waratahs lock Jacques Potgieter against the whole Crusaders team – he likes to take everyone on! Will Skelton on the bench is the same – he's a youngster and will be tested when he comes on but so far he has more than held his own. The front row of Canterbury is very good and I think the Waratahs' front three have also started to stand up.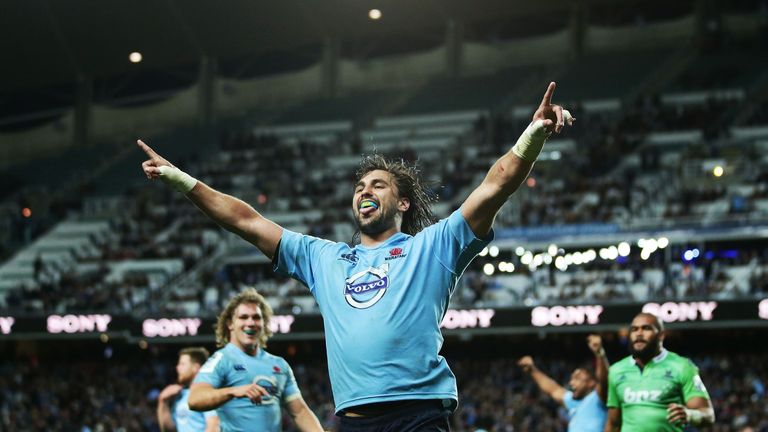 Out on the wings Alofa Alofa and Rob Horne have had great years for the 'tahs. I think that is a direct consequence of having Israel Folau in your side. Everyone worries about how they are going to shut down Folau but all of a sudden there are these other guys who nobody is paying much attention to who are scoring tries, making breaks and impressing everyone!
So who do I think is going to win? Well I called the Crusaders at the start of the season but I think the Waratahs have the team to win their first title, as long as they don't freeze and stick to the game plan that has got them to the final.
They have been the best team but that does not give you any right to the title, they still have to go out and play. It will give rugby union in Australia such a boost and lift if the Waratahs won but the Crusaders know how to win these finals and I think we are in for one hell of a game!
Don't miss a second of the 2014 Super Rugby final with all the action live from 10:15am on Sky Sports 1HD!