Tommy Bowe on Ulster's pre-season and rivalry with Leinster
Winger hoping to face former side Ospreys
Last Updated: 21/08/14 3:55pm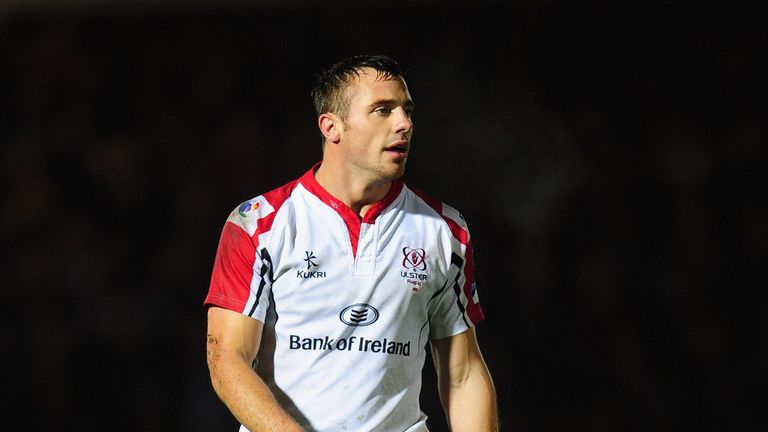 Ulster ace Tommy Bowe says the club's rivalry with Leinster drives the players on.
We caught up with Tommy Bowe and Paddy Jackson at Ulster's pre-season training camp.
Both players were full of confidence for the campaign ahead.
"Pre-season's been pretty tough and with the sun out it makes it that little bit harder, but at least people are training with smile on their faces," said Bowe.
"Hopefully we get a bit of sunshine for the first few games and get it off to a good start."
Bowe's sentiments were echoed by his young teammate.
"Things are going really well," said Jackson, "We've been slowly getting integrated back into it. A few changes in coaching staff and a few new players and everything's going really well."
Ulster have enjoyed a recent resurgence; last season they made it to the semi-finals in the PRO12 and were losing quarter-finalists in the Heineken Cup. Despite this Ulster's supporters voiced their discontent when a relatively small amount of players in the team made the Ireland squad for the 6 Nations at the expense of a strong Leinster contingent.
However, Bowe says the players themselves did not feel unjustly treated, and mentioned that there were more Ulster players in a more recent Ireland squad selection.
"Of course Leinster did have a lot of representatives in the 6 Nations but I think Leinster over the past couple of years have been the best team in Europe so it's hard to look away from that.
"In the summer tour to Argentina, Ulster had eight or nine players - which is the biggest representation we've ever had," said the former Ospreys winger.
"We can only hope that we perform in the early stage of the season and, come the Autumn Internationals, we can get more and more players involved."
Bowe spoke of the importance of healthy rivalries between Ireland's provinces, saying they ensured players lift their performances and keep Ireland rugby strong as a whole.
"The inter-provincial matches are the ones every player wants to be a part of, you can even feel it in the supporters – everyone enjoys the matches against your nearest rivals.
"We are all great mates off the pitch but you always want to get one over your friends and certainly when you go down to Irish camp it's nice to have a bit of a smile on your face, knowing you got one over them," he said.
This season sees the introduction of the European Rugby Champions Cup, a more streamlined version of the Heineken Cup, which presents fresh challenges for the Irish duo. Bowe says he is excited to start the tougher competition and mentioned that it's a former club that he'd most like to face in the tournament.
"Since leaving the Ospreys a couple of years ago I still haven't managed to play them yet," he said, "so hopefully I'll manage to stay fit this year and get to go to Liberty Stadium and maybe score a try - that's definitely one I'm looking forward to."