England heading in the right direction, says Dewi Morris
Dewi Morris says criticism of England is unfair because they are moving in the right direction.
By Dewi Morris
Last Updated: 07/11/13 7:24pm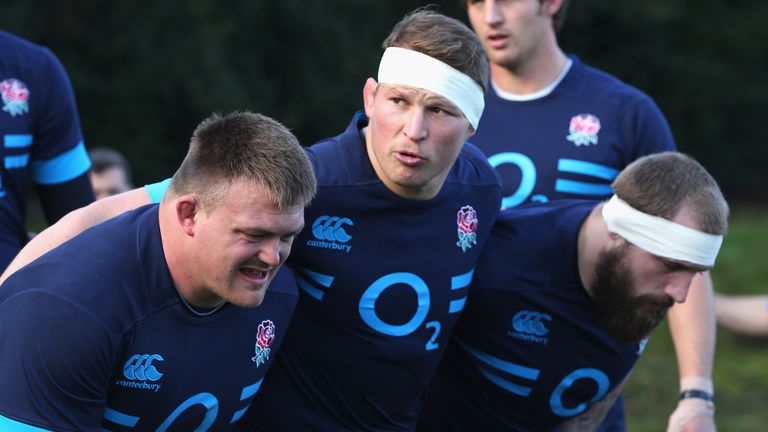 If you can get a scratchy win over Australia then you take it - how many times have England been thumped by the Aussies? We seem to forget that and irrespective of whether they are going through a bad patch or not, this Aussie side are very experienced and streetwise and England learnt a lot about their character by beating them.
England stopped Australia's movement and mobility of the ball from the base of the ruck, but they really do need to find their own movement and ability.
They were laboured but you can't be too critical - they lost 14-20 a year ago and have turned it around this year. For me they are going in the right direction and I guess the experts just don't think they are going fast enough.
Stuart Lancaster has stood by his young players for Argentina and I think it is the right call. He has made a few changes - and would have made a couple more if it wasn't for injuries.
Lancaster is damned if he does and damned if he doesn't really, if he makes wholesale changes then he is accused of not knowing what his team is and not giving players a chance.
As far as the change he has made, well I think it is great that England can bring in a whole new front row - it really shows strength in depth and that is what you need - rugby is a 23-man game now and you need three front rowers on the bench who are equally as good as the three who start.
David Wilson definitely deserves his starting berth and I think Joe Marler will do well too - it's a tough test against these Pumas who love to scrum. Tom Youngs has obviously got other things on his mind with the birth of his first child, but the lineout was not as strong as it usually is against Australia and Dylan Hartley has been in great form.
In the backs Lancaster was limited to what changes he could make with the injury to Christian Wade. I think if Wade had been fit then he would have started - he is a very exciting player and Chris Ashton has not been at his best. He gets another chance though and I really hopes he rewards Lancaster with the type of performance we know he can deliver.
Stepping up
Billy Twelvetrees also gets another chance and also needs to step up. The centre is England's biggest Achilles heel at the moment and I can only assume that Lancaster wants to give Twelvetrees and Joel Tomkins some time to work it out.
This game will be a big test to see how England will undo Argentina. The pumas will be strong and motivated; there is a lot of experience in the back line, too. I like players such as Juan Imhoff and Marcelo Bosch, who have a real presence and physicality about them.
In Nicolas Sanchez and Tomas Cubelli they have a halfback pairing who know exactly how to run a game. They are not mugs and anyone who is thinking this will be a walkover after their 17-54 loss to Australia had better think again. These guys are proud - just watch the tears when the national anthem starts!
There will be a marked improvement in their game and we know that will mainly come from the forwards but they also have a scrum-half and a fly-half who can move forwards and backs around the field.
This will be a tough test for a vastly inexperienced England side who are looking to gain that vital experience by being exposed to international rugby. Lancaster has a game plan that will take patience and nerve; so let's hold our own nerve and hope England progress even more on Saturday.
Watch England take on Argentina live on Sky Sports 2 and Sky 3D, coverage starts at 1.30pm on Saturday