Dewi Morris: England can't compete with New Zealand's pace and vision
Dewi Morris says that New Zealand's basic skills and rugby vision is way ahead of England's.
By Dewi Morris
Last Updated: 16/11/13 3:49pm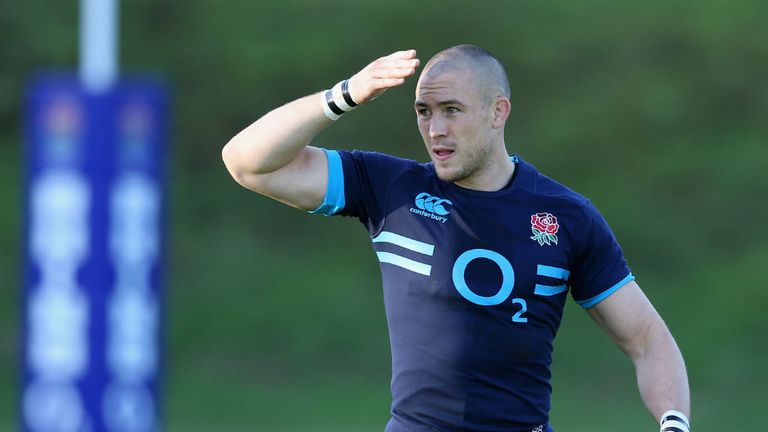 For all his good form in a Northampton shirt, Lee Dickson has not replicated that for England and Youngs' pace around the ruck is a real threat and he keeps the defence on their toes.
Once again, Chris Ashton is lucky because Marland Yarde and Christian Wade are both injured - I think they would have both come in for this game - while I also have my doubts about Billy Twelvetrees and Joel Tomkins in the centre.
Against Argentina I thought Twelvetrees was better but Tomkins does not seem to be up to speed at this level and I really hope he does not get exposed on Saturday.
England really want to play this all-court game but they just do not have the players to do that at the moment, while another concern is that these players do not seem to have the basic skills.
England seem to be abysmal at passing the ball at the moment - with only man, Mike Brown, seemingly able to do it.
Brown has been brilliant at full-back and he is used to playing this fast-paced game week in, week out with Harlequins. Plus, he has the skills that are required to play with the pace of the ball and the offload game.
I am not trying to be too critical of England but I am going on what I have seen over the last two games - and that is a naivety and a lack of skill levels.
Pressure
England have had enough ball to do some serious damage but there is a shuddering difference in skill levels between the England backs and the New Zealand backs
England's forwards are playing very well - I would love to play behind a pack like this - but there is no pattern in the backs.
They are calling moves but the ball is being dropped, going behind the player or over their heads. These are just normal passing sequences that are immediately turning an attacking platform into a bit of a mess and putting them under pressure.
Watch the All Blacks - or even the French last Saturday - they play at a different level. They don't play a different game to anyone else; they just play it at a faster pace and a higher skill level.
It is something that our coaches do not seem to go into either at international or club level - they are more concerned about getting the win at all costs than expanding the game.
I can understand their point of view because wins keep you in the Premiership, not open attractive rugby! But it is at the detriment of your skill levels.
England can beat the likes of New Zealand in one off games like they did last year but they can't raise their game to that level week in and week out.
They beat New Zealand by playing a fast-paced game where they dominated the breakdown and then released the likes of Manu Tuilagi who terrorised the All Blacks.
But I cannot see that happening this Saturday because we have not got the same spark or the same danger in our back line.
Great
New Zealand are human, though.
If you look at the stats last Saturday France beat them in every aspect apart from one. France made 130 carries to 102; 18 offloads to two from New Zealand; they beat 26 defenders to 10.
In every aspect they beat them but when it comes down to it New Zealand just have that something extra and can score at crucial times. They did that against France and that is what won them the game.
We often hear about players and coaches talking about playing in the right parts of the field and I understand that, but New Zealand have the vision and the skill to make any part of the field the right part of the field. They have a fantastic defence but they never stop trying to create tries.
New Zealand trust themselves and I think that is the difference between a great side and a good side. Sometimes a good side are just too scared to try something, their natural instincts get suppressed because of the game plan and strategy.
It has certainly been patchy performances from England in the first two games - they were good in the second half against Australia and good in the first half against Argentina but have not been able to put it all together for the full 80 minutes.
I have not seen anything so far that will scare New Zealand, but I said this all last year and look what happened - England turned the rugby world upside down!