Dewi Morris: Will Scotland be able to handle England's pack?
Dewi Morris says Scotland will have to batten down the hatches when England arrive at Murrayfield.
By Dewi Morris
Last Updated: 07/02/14 2:08pm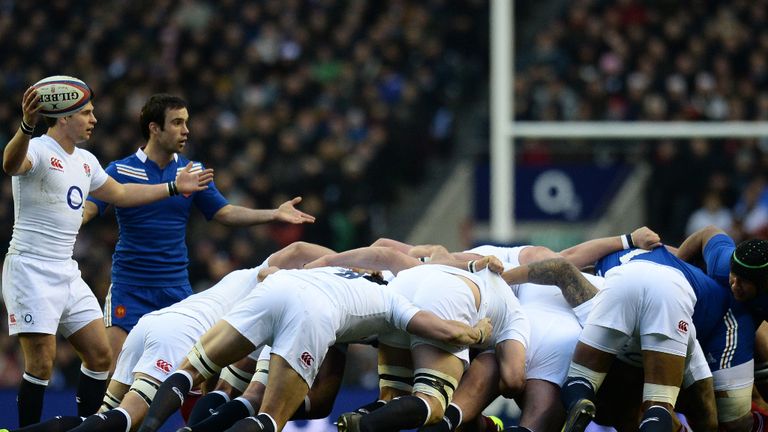 I am not sure what is going on there, perhaps something happened in the camp but I am really lost for words. If you cannot find a place even on the bench for him then that that does suggest to me that something has happened that we are not privy too.
I think it has given England a real advantage - Scotland will miss his leadership and his knowledge too. He plays with Saracens in the Premiership and knows this England side inside out. Chris Fusaro is a great player but you also need that leadership and Brown really gave them that.
Against Ireland, Scotland carried the ball, they made some clean breaks but they had the same old problem where they could not score enough tries or enough points to build up a lead. They really struggle in scoring enough points and it is a real conundrum that they cannot seem to solve.
I think Scotland really struggle in keeping up the intensity. Their big ball carries need to do that for the full 80 minutes. David Denton can blow hot and cold at times and you can't affords to have him blowing cold when your side is under pressure. Jim Hamilton and Tim Swinson are going to have to really carry well against England and get that go forward.
The problem is that I think England will put them under all sorts of pressure at the scrum which will hamper their front five forwards from getting that ball carrying going to allow the backrow to go out and patrol round the field.
Conditions are going to be pretty dismal and I am not sure if Scotland can withstand not only the battering from the weather, but from the England pack as well.
England have not got the best record up in Murrayfield and it is a difficult place to go. We are not exactly loved up there but that gives these young England lads another experience. I saw something in this young England side to tell me that while they have a healthy respect for the opposition, they won't fear anyone or succumb to any hostile environment either.
I am not surprised that Stuart Lancaster has selected the same team that loss to France for this trip. Their response to that poor start was excellent and they all deserve to be starting again. It is definitely the right decision.
England will want to go out and put in a very good performance and I think they are capable of that. If Scotland do not start well, then I think they will be in for a very rough afternoon.
Their biggest challenge is how they handle the England pack - the half-backs need to keep them turning around and their forwards have to nullify them. They can't play fancy dan stuff, they have to roll up their sleeves and knuckle down for a tough day at the office.