England Saxons coach Jon Callard wants Premiership draft system for young players
Jon Callard has called for a draft system to be introduced into the Premiership to help bring on young English players.
Last Updated: 23/01/13 9:38am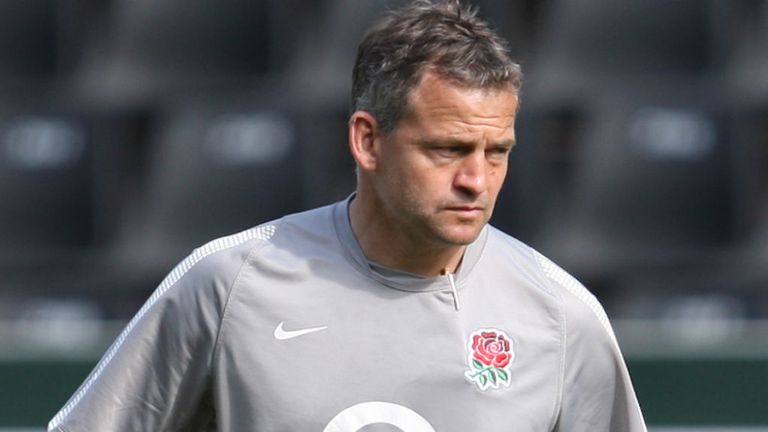 In the wake of further reports that promising fly-half George Ford is leaving Leicester for Bath due to a lack of game-time, Callard wants a draft system introduced.
Premiership Rugby currently run a dual-registration scheme that sees promising young players loaned out to Championship clubs. Ford went on loan to Leeds last season.
But Callard would like all England Under-20 players to be placed at Premiership clubs where they would see the most top-flight action in order to aid their development.
"Our young players do need to play. You can do all your training, all your fitness but playing is the only way you learn. That is the only way they develop," said Callard.
"I am not going to win any favours here but I am still one for the England players coming out of the Under-20s being drafted out and playing Premiership rugby. It doesn't matter what their age is, put them in the Premiership.
"So say X club have three great hookers and another English club have only one, chuck them in the other one. We should have the ability to get young kids playing.
"That way the base will get stronger. We all have an obligation in this country to produce a very, very successful senior team. We have seen the power of what a successful senior team can do in any sport, how it galvanises the country.
"There is no reason why we shouldn't be trying to do that in England, certainly with what is coming around the corner in 2015. It has to start now."
Callard added that he would like changes to the replacements bench as well to see places for academy players to give them more experience.
Think tank
"If you put a think tank together and try and get people to come up with ideas, you will get something tangible on how you integrate young players," Callard added.
"I'll chuck this one out there too. I would even like PRL (Premiership Rugby) to change the eight-man bench so that two of the guys are academy developing players, you can take them on, take them off and they don't count as substitutions."
Callard's draft proposal would appear unworkable, as Premiership Rugby would argue that the most effective way of developing young talent is through the English Qualified Player scheme, which brings financial rewards from the Rugby Football Union.
There are no plans for the RFU to centrally contract England's Under-20 players.