London Welsh could still take their points deduction appeal further
London Welsh chief executive Tony Copsey has not yet ruled out taking their fight for justice to CAS.
Last Updated: 27/03/13 5:34pm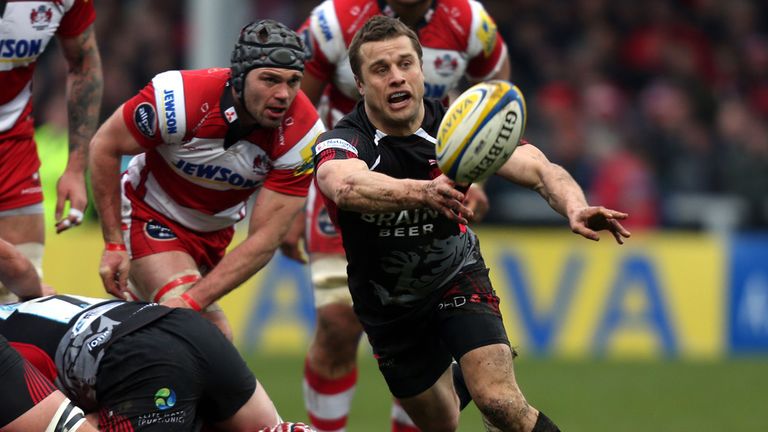 The Aviva Premiership club's appeal against a five-point deduction for fielding an ineligible player was rejected on Tuesday but Copsey insists the original decision was unfair.
He claims London Welsh players and supporters have been left to pay for the criminal actions of one man, former team manager Mike Scott who falsified documents to cover up the fact he had not secured the correct visa for New Zealand-born scrum-half Tyson Keats.
The punishment has left the club five points adrift of Sale Sharks with only four games remaining in the campaign, and Copsey is still looking into the possibility of taking his appeal further despite Premiership Rugby regulations saying the decision is final and binding.
Copsey said: "We are still considering our position and I won't say never. I think we need to take stock and not discount anything. (That decision) will be made in a couple of days.
"We don't think the punishment meets the crime. Everything in the original action from the RFU was, in my view, about misconduct.
"If they had a misconduct charge against the club that is what they should have done. The club has been cleared of any of that sort of doing. I think a no points (deduction) situation is fair and proper.
"The key driver all along is about justice. It is about what we think is the right decision. In the same way as the club felt the decision not to allow us into the Premiership last season was unfair and unjust, it fought the case.
"The club has fought this case so far and it is now whether there is any more mileage in it.
"We should be judged by the standards of the RFU. Their process and corporate governance in this issue, I don't think it was that sharp.
"At one time they were in possession of a lot more evidence than we were. They chased for proof for far too long. The excuses they were getting back 'the dog ate it' etc - were comical in one way and tragic in another.
"They had evidence that should have suspended the registration of Tyson in the first place and that would have brought it to everyone's attention. I don't think they were very sharp at all. I think they need to (reform that process).
"London Welsh has procedures in place now so everyone is looking over everyone's shoulder on these aspects."