Lee Beach of London Welsh is to move on at the end of the season
London Welsh flanker Lee Beach has decided to retire from full-time professional rugby at the end of the season.
Last Updated: 10/04/13 4:44pm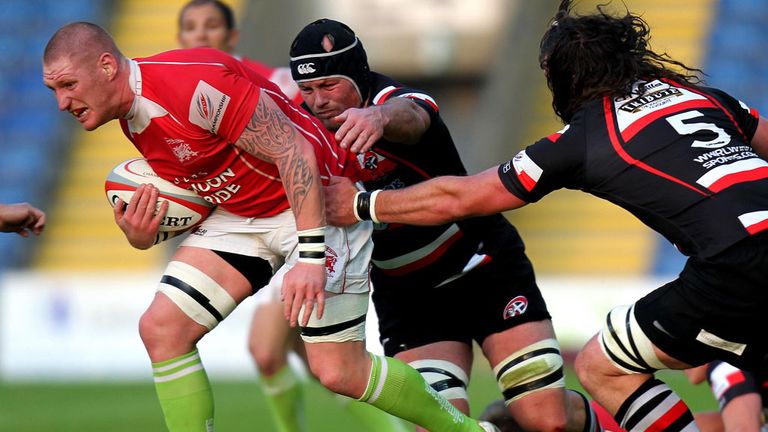 Beach is only 30 but has decided to continue his career in Wales on a part-time basis, having had a very successful time with the Exiles since joining from Neath in 2009.
The back row man appeared in a pair of losing Championship semi-finals with Welsh in 2010 and 2011, but they then secured promotion to the Premiership in 2012 and Beach was man of the match in the second leg of the win over Cornish Pirates.
Beach said: "It's been a great four years and a great club to play for.
"I'm really sad to go, but it's a good time for me to finish and just play part-time rugby in Wales, where I'll be much closer to home.
"I think I'm going to take a step back from playing full-time professional rugby, and it's all about finding a career now. I've got a few options open to me, which I'm looking forward to exploring.
"I hope London Welsh can go on and stay in the Premiership but, if the club is relegated, then I hope they come straight back up again, and we've got the squad and the people behind the scenes to do that.
"To win the Championship and get promoted was one of the best moments of my career."
Head coach Lyn Jones added: "Lee has been a leading catalyst in the development of London Welsh over the past four years, in particular playing a key role in helping the club to Championship success.
"The decision to retire from full-time professional rugby is one that comes to all players and everyone at London Welsh would like to thank him for all his efforts during his time at the club and wish him the very best for the future."