IRB approve trial to help short-sighted rugby players
IRB give their approval for a global trial regarding the wearing of Rugby Goggles designed to help the short-sighted.
Last Updated: 22/01/14 2:08pm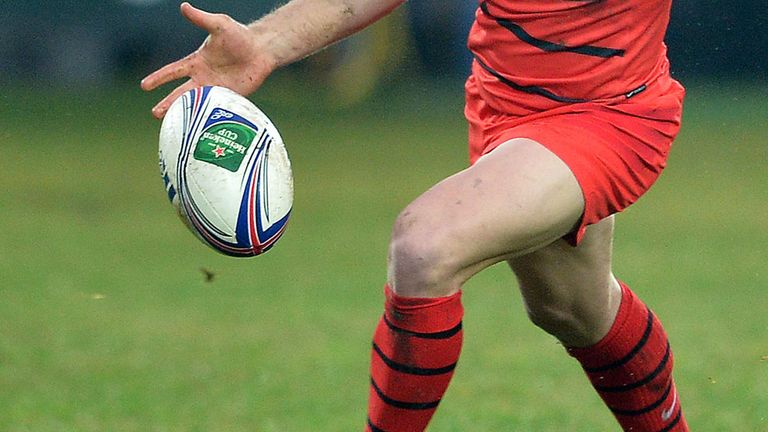 The new Rugby Goggles, which became available for purchase this week, have been developed to assist those who require corrective lenses.
The new invention is being tested to check if they are safe to the wearer, his or her team-mates and their opponents, while playing contact rugby.
The trial covers all levels of rugby, with the goggles meant to help those with monocular vision or chronic eye conditions.
Steve Griffiths, the IRB's Head of Technical Services, said: "Rugby is a Game for all and the IRB recognises that not everyone who needs corrective glasses can wear contact lenses, particularly children.
"So we have been collaborating with a leading manufacturer to design and rigorously test a pair of Rugby Goggles that will be safe and effective in a Rugby environment.
"We believe we have done that now and this trial is good news for anyone with eyesight issues who wishes to play the game."
According to an official press release from the IRB: "The approved Rugby Goggles are not designed to provide extra protection for players with chronic eye conditions but if such players consider them to be beneficial they can be worn for that purpose.
"Features of the approved Rugby Goggles include high-speed impact resistance, anti-abrasion surfaces, anti-fogging, UV protection and a specially designed strap with no clips, buckles or sharp edges."
Only those goggles bearing the IRB trial-approved logo can be worn, with referees empowered to make the necessary checks.
The statement added: "The global law trial means that anyone can wear the Rugby Goggles once confirmation has been received from an ophthalmologist (or similar medical professional) although Unions are required to participate in the trial before a player under its jurisdiction can participate in the trial."
Griffiths went on: "If the trial is to be instructive, we will require feedback from all participants who will be requested to provide feedback during and at the end of the trial."
The approved Rugby Goggles are not yet available from retail outlets and can only be purchased direct from the manufacturer's website (www.raleri.com).