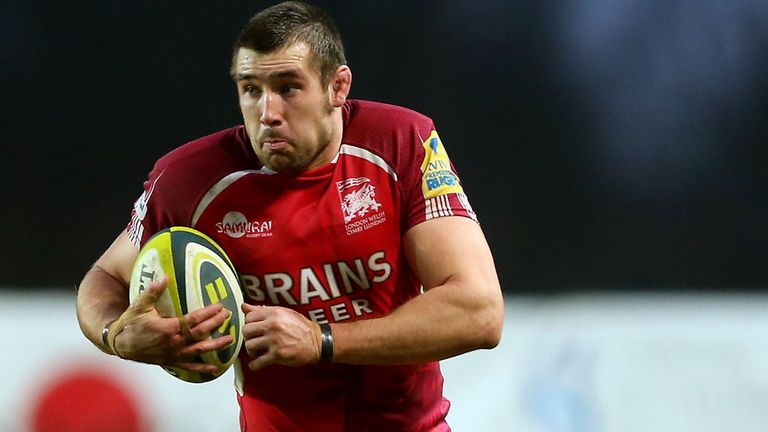 Matt Corker and Tom May will continue their role as dual captains when London Welsh return to the Premiership this season.
Corker missed five months last season after suffering an irregular heartbeat but returned to spearhead their promotion drive late on.
Corker stays as club captain, while centre May remains team skipper.
Corker said: "For me to have the honour of being club captain is something I'm really grateful for and proud of.
"Last season there was a really good dynamic between Tom and me.
"I did more of the off-field stuff and Tom brings his wealth of experience on-field but I'd like to think we blur the lines a little bit."
May, 35, joined London Welsh from Northampton in 2013 and is looking forward to the campaign: "I'm probably looking at finishing this year so to be asked to be captain allows me to really enjoy this last year, put everything in to it and get the most out of it.
"When Justin Burnell (head coach) asked me to be team captain again I was always going to jump at the chance because I loved doing it last year.
"To lead the team out in the Premiership at places where I've played so much of my rugby will be amazing.
"Matt's obviously been at the club for ages, he understands what London Welsh is all about and it worked well last year. It's good to have someone like that around that you can bounce ideas off."
Coach Burnell says: "Tom and Matt were great to work with last season. They're two of the most professional and honourable people I have ever met.
"Matt has London Welsh running through his veins and Tom is an absolute role model both on and off the field.
"He led from the front last season, was a fantastic ambassador for the club and a pleasure to work with."
Among those recruited during the summer by the Exiles are New Zealand scrum-half Piri Weepu and playmaker Olly Barkley.