Euro demands
Dean Ryan looks at why English rugby clubs are threatening to withdraw from the Heineken Cup.
Last Updated: 12/06/12 12:45pm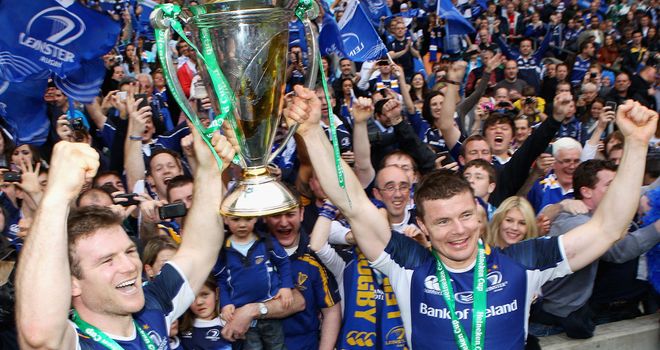 Dean Ryan looked at why English and French clubs are threatening to withdraw from the Heineken Cup unless there are major changes.
The English clubs boycotted the competition for a season in 1999 and they are believed to be backed by their counterparts in France over their latest stance.
And Ryan explained that the issue concerns the way in which the qualification is split between the main European leagues.
"I think this is just to start the negotiations process - if they missed this window then they would have to continue into a future accord that would follow the same processes," said the former England No.8 and Gloucester coach on Sky Sports News.
"Both the Premiership and Top 14 are unhappy with the qualification process. Currently there are 10 sides capable of coming from the Rabo Direct, six from the Premiership and six from the Top 14.
"The Premiership would like a more even split, they would like to see a reduction in teams - one of their proposals is to look at a 20-team first tier which would have six teams from all the competitions and the winners from the Amlin and the Heineken competitions.
"What that does is really question whether all the countries could qualify - Edinburgh who were semi-finalists in the Heineken Cup under the current positions of the Rabo Direct would not feature, the Italians teams are also under scrutiny.
"The Premiership argument is that it is more competitive and more credible. The Celtic countries would say that it lacks diversity and it lacks opportunity to grow the European game.
"I think the Premiership also want a bigger market share of the finances and I also think that there is some envy looking at the success of the Irish clubs.
"They will point at the capabilities of resting players and having automatic qualifications will remove some of the intense rugby in the domestic league and they can prioritise that.
"Leinster have been at the top of the Rabo Direct for as many years as I can remember and they would have qualified automatically and they still compete in Europe so it remains to be seen which format they favour."