French clubs issue ultimatum
Top 14 clubs have demanded a swift resolution to the Heineken Cup restructuring row or they will explore 'alternative options'.
Last Updated: 24/08/12 12:25pm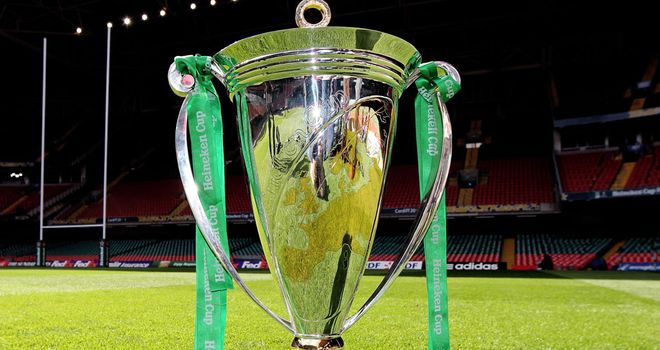 France's Top 14 clubs have demanded an autumn deadline for a resolution to the Heineken Cup restructuring row before they explore 'alternative options'.
England's clubs have already threatened to form a breakaway tournament with their French counterparts unless changes to the qualification process are made.
And now Patrick Wolff, vice president of the French National Rugby League, which runs the Top 14, has waded into the situation and laid down an ultimatum of three months to reach an agreement.
The Aviva Premiership and Top 14 maintain that the RaboDirect Pro12 teams who gain automatic qualification into the competition are given an unfair advantage.
ERC stakeholders are scheduled to meet in Dublin on September 18 to begin talks over what format the competition should take when the current agreement ends in 2014.
Boycott
"The talks will begin on September 18 when the French clubs will ask for certain changes to the organisation and schedule of the competition," said Wolff.
"This is a platform to negotiate, it's not about exerting pressure for a boycott or forming a new competition.
"We must give negotiation a chance because the competition is more interesting with the Celts involved. We expect to find a common understanding with all the stakeholders.
"If the negotiations fail, we will see what our alternative options are. What's important for us is that these negotiations are completed by the end of autumn.
"This schedule is very important for us - we must have something agreed by October or November.
"If we don't we'll have to look at how the nine dates set aside for European competition can be used in other ways."
Useless
Wolff outlined the demands that will be made by the French clubs during the meeting on September 18.
"The Amlin Challenge Cup must have teams from all stakeholders because at the moment it is a useless competition just concerning English and French clubs," he said.
"We want a decent schedule to the season whereby European competition will be finished by the end of April.
"We also believe it would be interesting - even for the Celts - if the RaboDirect teams have to qualify like the English and French clubs do. We believe that would give more momentum to their competition.
"Our thoughts have already been transmitted to ERC and the stakeholders and will form the basis for negotiations on September 18."