Bryan Redpath admits that Sale can not compete with Europe's top clubs
Bryan Redpath admitted Sale 'lack firepower' to compete with Europe's top clubs following their 33-18 defeat in France.
Last Updated: 21/10/12 10:11pm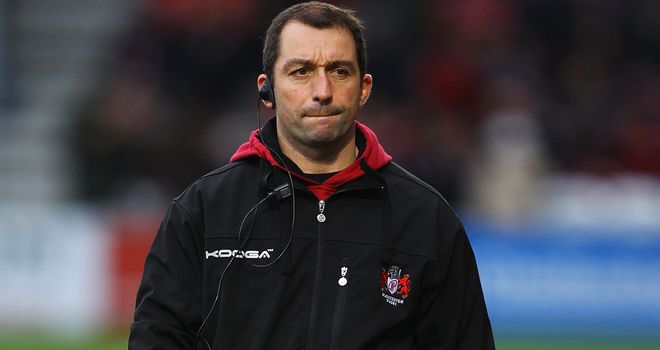 Fly-half Francois Trinh Duc scored the opening try and set up the other two for the French hosts who pulled away during the second half of this Pool Six clash.
Mark Cueto and Richie Vernon touched down for Sale who had held their own before the break.
Redpath said: "We played a decent game and the young boys that came here have done exceptionally well in a tough environment.
"Winning here is a difficult challenge and winning matches in Europe is hard. We did that last weekend against the Blues and we've come here and given a reasonable account of ourselves.
"But we just didn't have enough firepower to compete. It got a bit messy and sloppy for us, and we must give credit to Francois.
"He set up two great tries with chip kicks and finished one himself."
As for Sale's European hopes this season, he added: "I'm not thinking about qualification we're looking more at performances, not necessarily long-term plans but for where we're going to be in Europe.
"This competition is for the very big clubs and it's hard to compete with them at the moment. The Premiership will be and always has been our main focus."