Heineken Cup: Toulon's Jonny Wilkinson ready for challenges ahead
Toulon fly-half Jonny Wilkinson was satisfied with his side's 45-25 Heineken Cup win over Cardiff.
Last Updated: 12/01/13 8:19pm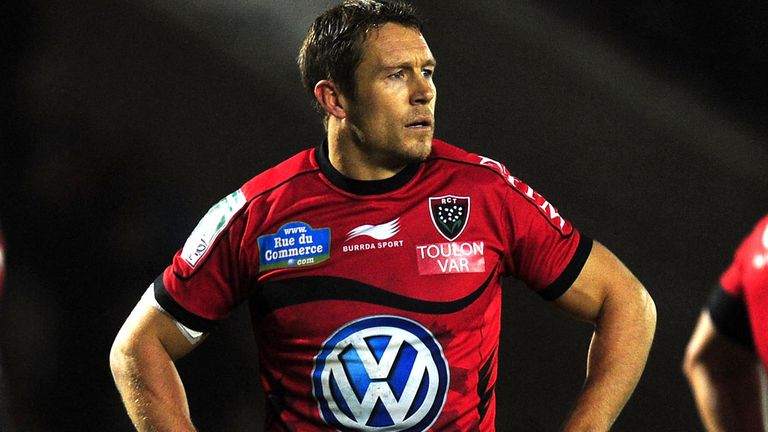 The French giants secured progress to the knockout stage with a fifth straight win in Pool Six but Wilkinson, ever the perfectionist, was not entirely happy with the way his side finished the game.
The former England stand-off said: "The end of the game was disappointing. It doesn't matter if you're a little bit ahead or in a tight game.
"We let a few tackles go, we let them come through the line and, ultimately, they scored a few good tries. It's not the way we want to finish any game.
"Cardiff started very well and we got caught a little bit cold with the try at the start. We picked up the pace, stuck together as a team and we built momentum and got a bit of a grip on it.
"We've got to congratulate ourselves for winning against a good team and getting to this stage but there's work to do - this tournament is only going to get harder. I've seen this game for 16 years and I know the guys here are as good as any team I have played with."
Cardiff coach Phil Davies said: "We expected a tough, open game and we knew the conditions would be perfect for fast, flowing rugby.
"That's exactly what happened. We coped well at times but, on other occasions, it was just too much pressure for us and that's when Toulon scored.
"But you have to give some credit to our players for getting four tries. That bonus point out here, and from such a young team, was very satisfying
"The average age of our squad is 23. We have a lot of young players, but also strong characters. We want to finish the competition on a high note at home in round six and that will be our only focus over the next week."