Munster coach Rob Penney on the 26-17 Heineken Cup win over Edinburgh
Munster coach Rob Penney defended his side's cautious approach in the 26-17 victory over Edinburgh.
Last Updated: 13/01/13 4:49pm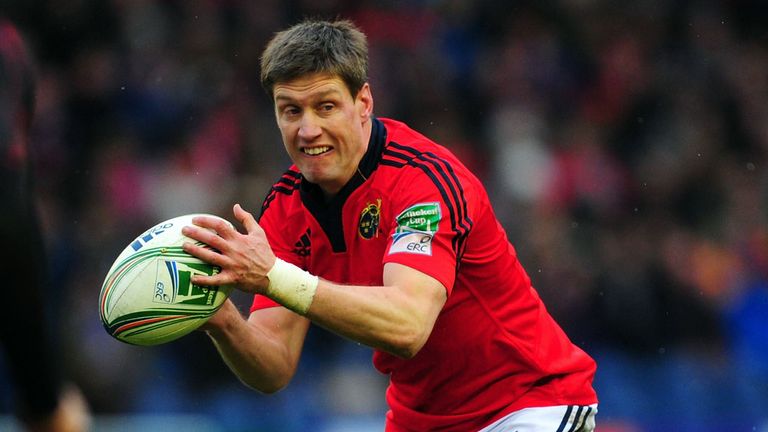 The Irish giants were always in charge of the contest but ultimately failed to secure the bonus point that would have boosted their chances of qualification for the knockout phases.
Penney said: "It was critical to get the win first. You could see when Edinburgh were able to unleash themselves in the latter part of the second half how dangerous they are, and if we hadn't got that buffer it was always going to be a problem.
"It was always going to be tough coming here. It was always going to be a tough ask just to get the win.
"You've got to remember that this time last year Edinburgh were flying high in this competition and doing a great job. They are a quality side and they've got a lot of pride.
"So, I'm really rapt that we got ourselves into a good strong position and we were able to be a bit more expansive on the back of that. It was a wee bit disappointing that we weren't able to capitalise on some of the opportunities which we created."
Edinburgh coach Michael Bradley said: "We might have got a couple of calls last year. Going into the final day last year we had a negative points difference and we were getting calls like that. They've certainly got us back this year."