No let up
The former England superstar tells Sky Sports that Toulon will show no complacency in the Heineken Cup amid a potential double
By Peter Fraser - Follow me on Twitter @SkySportsPeteF
Last Updated: 18/01/13 3:29pm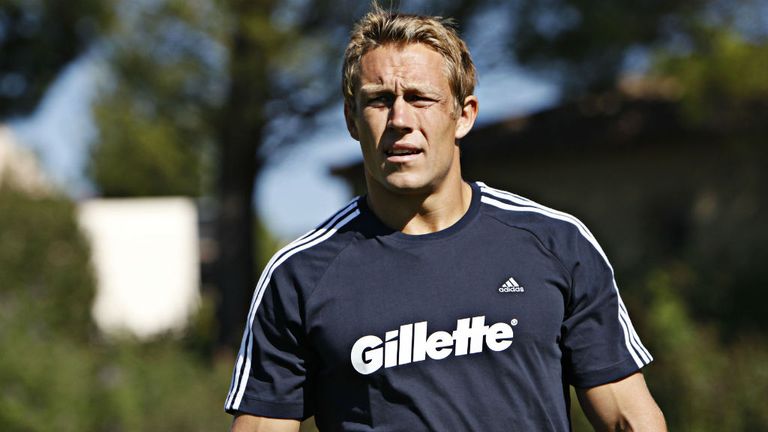 Jonny Wilkinson will make sure Toulon do not rest on their laurels ahead of Saturday's final pool game in the Heineken Cup.
The French giants have already qualified for the quarter-finals but a point against Top 14 rivals Montpellier this weekend would guarantee a crucial home slot for the knockout stages.
Fly-half Wilkinson, who is considering his own potential retirement, is therefore keen for Toulon to maintain full European concentration.
Ahead of the trip to Stade Yves-du-Manoir, which can be seen live on Sky Sports 3HD, the former England star and current Gillette ambassador said in an exclusive interview: "We are in the Heineken Cup and we have already qualified for the quarter-finals but this game means everything.
High pressure
"This game is about how we qualify and where we qualify. We are up against a team who are in form and running high on confidence.
"It is great, because it is where you want to be and a reason why you want to be in these high-pressure games.
"It is a path for us that, if we want to be successful this year, there is no breathing space. That answers the question about complacency.
"There is no time to stop and think, 'aren't we doing well?'. As soon as you take that time, you rejoin the league and you are nowhere near where you were before."
Cautious
Toulon also sit at the summit of the Top 14 table and, combined with their impressive performances in the Heineken Cup, where they have won all five matches so far in Pool Six, this has led to talk of a European and domestic double.
Wilkinson, though, remains cautious, as he said: "The ultimate target is to go game-by-game.
"If we adhere to trying to be the best we can be, we stand a fairly decent chance of staying alive in both championships.
"Once you get that into your head, you cannot stand the idea of not playing well, losing or coming out of the match without your pride intact."
Jonny Wilkinson is a Gillette ambassador. Gillette are supporting coaches this year in partnership with sports coach UK