Heineken Cup: French teams to stick with existing competition
The leading French clubs have announced they are to stick with the existing Heineken Cup.
Last Updated: 28/11/13 9:19pm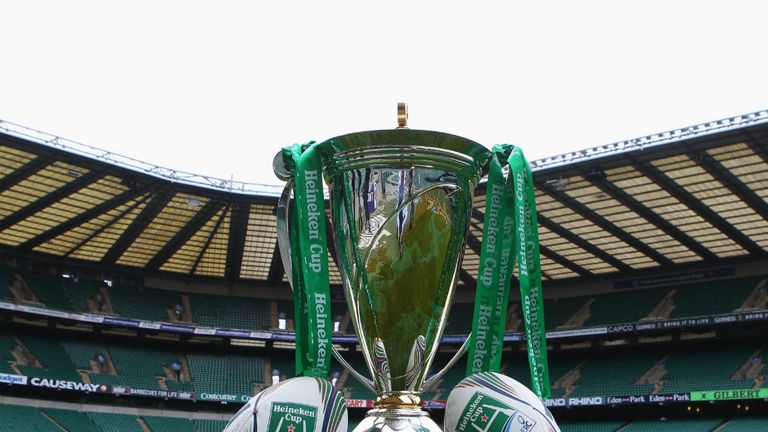 Last week the FFR, along with the unions of Wales, Ireland, Scotland and Italy, said it backed the existing tournament, controlled by European Rugby Cup (ERC).
And the FFR has now persuaded the Top 14 clubs to stay under that umbrella rather than joining the English clubs and Welsh regions in their planned breakaway competition - the "Rugby Champions Cup" - which was due to start next season.
The decision followed a meeting of the presidents of the Top 14 teams at Orly near Paris.
"The clubs voted unanimously that a new structure is put in place to organise
new competitions in accordance with the federations," the French league (LNR) said in a statement.
"The principle of a transition period of one year, which will allow as of next season the implementation of the new formats of competitions regrouping the best teams of the six countries, has been validated."
Last month, the four Welsh regional teams announced they were backing the Anglo-French breakaway competition, but they will now have to weigh up their options following the French decision.
Premiership Rugby, the body which represents the English clubs, has been categorical in its refusal to operate under the auspices of ERC, which is run by the unions.