Heineken Cup Pool 5: David Humphreys felt it was a job well done by Ulster
Ulster boss David Humphreys is happy with his side's Heineken Cup position after doing the double on Treviso.
Last Updated: 14/12/13 9:02pm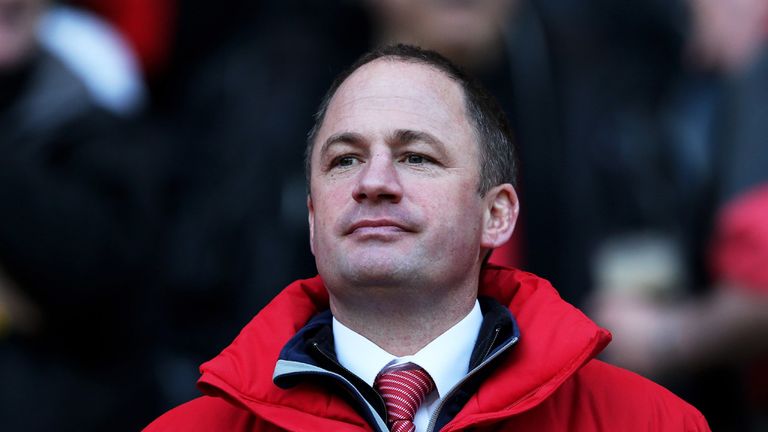 The result saw Ulster win their opening four matches for the first time in their Heineken Cup history to move the 2012 runners-up seven points clear of the Tigers at the top of Pool 5.
Ulster ran in four tries in Italy, with second-half scores from Craig Gilroy, Robbie Diack and Jared Payne accompanying a late first-half effort from Luke Marshall.
"We knew we had to get five points to build some pressure on Leicester," said Humphreys.
"When we mapped out the season we said we wanted to be top of the table in the Heineken Cup at the end of round four and we are sitting well at the moment.
"The pressure is now on them and we can sit down and relax when we watch their game on Sunday.
"We would have probably taken four points before the game, so to come away with five means that is two jobs very well done over the last two weekends.
"We have played against Benetton Treviso enough over the last few seasons to know what a threat they can be. We talked about replicating what we did last week, getting off to a good start and putting them under pressure.
"We probably made too many mistakes in the first half but we were more clinical in the second half. Then we took the chances when they came along and I am delighted to get the five points."
Surreal
However, Humphreys admitted the win was not quite as comfortable as the scoreline suggests.
He said: "It was a pretty surreal experience with the fog and not many of us had seen conditions like it before. The Luke Marshall try just before half-time was crucial because we had had a few chances before that and missed out on them.
"Often in the Heineken Cup if you miss out on your opportunities it can come back to bite you late on. It was good to get that just before half-time and the second half just built on that.
"Our defence has been outstanding when you think how many points we have scored over the last few weeks and we have only conceded one penalty. The players deserve a huge amount of credit for that.
"We have worked on our defence in the last few seasons because if you want to compete against the best teams at the end of tournaments like this, your defence has to be your starting point."