Heineken Cup: Vern Cotter focused on Clermont, not Scotland job
Vern Cotter is focused on winning the Heineken Cup and has refused to discuss his move to take the Scotland job.
Last Updated: 22/04/14 4:17pm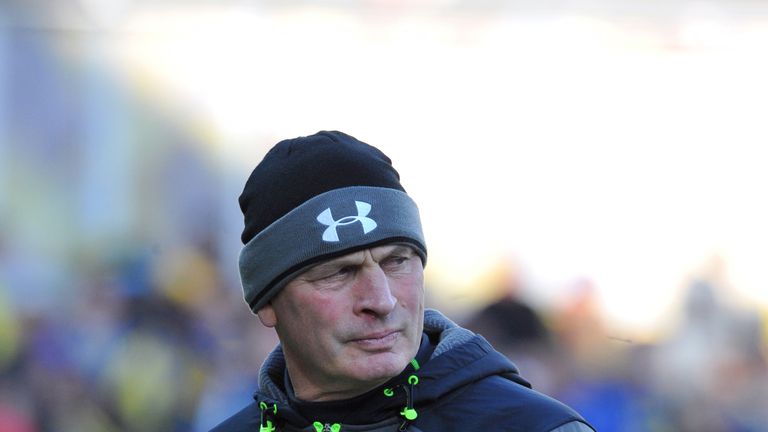 Cotter hopes to end his eight-year Clermont stint by becoming European champions for the first time.
Standing in their way in Saturday's semi-final are Saracens at Twickenham.
Kayser says Cotter's influence will be hugely missed when he becomes Scotland head coach in the summer.
"He's ruthless: all the great coaches I've met in my career are the same, great leaders of teams and men," said Kayser.
"He's extremely hard working, knows his direction, and he's just a real captain of the ship and that's what you expect from the boss.
Potential
"He will boss guys around and make sure that he pushes them to their absolute best.
"I think his management has evolved drastically, he came to the club and he had to impose a winning culture and impose his way of thinking.
"And gradually he has given a lot of us the management and leadership power to a few key guys within the team.
"And he's just the boss, on top of that, who is piloting everything. So I think he's really shown his smart management. But it's not because it's his last year at Clermont that we want to do something, he has never mentioned it once.
"He just wants us to win and to finally go to our full potential, not for him but just for the whole team and the whole club."
Clermont crushed Saracens 22-3 in a Vicarage Road quarter-final in April 2012, but Kayser warned there will be no repeat this weekend.
"It would be the perfect trap for us to think about the past," he said.
"Before we think of any final or anything like that, we've got a huge mountain to climb on Saturday with Saracens at Twickenham."