Wales captain Sam Warburton confident of toppling New Zealand
Sam Warburton believes the pressure is off Wales as they chase a first-ever win against New Zealand on Saturday.
Last Updated: 19/11/12 10:22am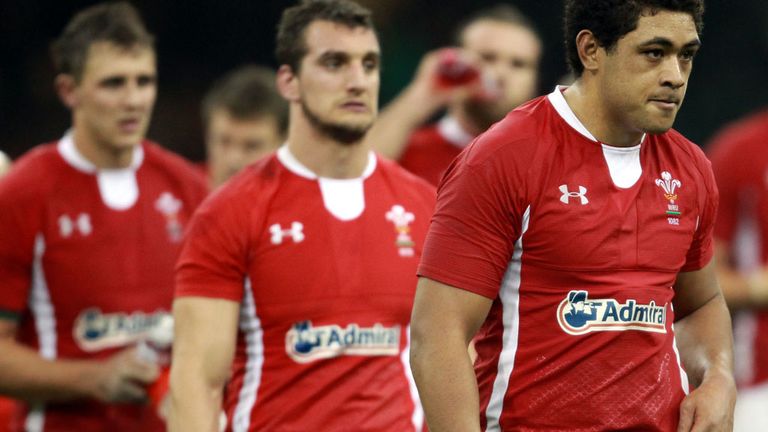 Wales have suffered five successive Test defeats going into the clash, while New Zealand are on a 19-game unbeaten run and will defend a 24-match winning sequence against Wales that stretches back almost 60 years.
But Wales captain Warburton believes his side have 'every chance' of beating the world champions.
"I guess there is no pressure on us now because nobody will expect anything next Saturday," he said.
"We are going to see who turns up on the day. That is sport, that is why there are underdogs, and underdogs can beat the favourites.
"If it was very predictable, nobody would watch it. There is every chance we can win next Saturday - I definitely believe that.
"You have to believe that in every game you go into, but whether people think that is realistic or not is up to them. But I have approached every game believing we can win it.
"If I was a fan in the stand, I would be gutted that Wales had lost their last five games, and the players are exactly the same. We want Wales to do well as much as anybody else, so the players will feel that."
Victory mission
Warburton is set to become the 19th different Wales skipper since 1953 to lead his country against New Zealand. All 18 predecessors failed in their victory missions.
"Players in the side are not going to forget the way we played back at the World Cup, in the Six Nations last season and in the summer (against Australia)," he added.
"That doesn't just go with a flick of the fingers. It is still the same players - it's not as if it is a new squad or we've brought new guys in.
"We have to remember the way we played not too long ago, and then do it again.
"We are just going through a rough patch at the moment, but I am more than confident it will come back. As long as we stay positive we can pull it out of the bag.
"Since I have been involved in the starting team, the last 18 months, this has been the toughest time, really.
"It's been five Tests on the bounce now we have lost - Australia (three times), Argentina and Samoa. I haven't experienced that before.
"It is unusual, and it will be a test now for the boys to see who the tough ones are. We will front-up at training on Monday determined to get it right. I am sure everybody will have the same mindset and we will all be on the same page.
"It's easy when you win, and this is a test for a lot of the players and a lot of the leaders of the squad to make sure we put things right. We are all in this together.
"I think the players are letting ourselves down. It is something we will all analyse together, and it's the same when you are doing well and winning games.
"As long as we keep our spirits high, I am sure we will come through it quite quickly."