Prop Kyle Traynor is excited to win his first Scotland cap against Tonga on Saturday
Prop Kyle Traynor is thrilled to be winning his first Scotland cap against Tonga at Pittodrie on Saturday.
Last Updated: 24/11/12 2:12pm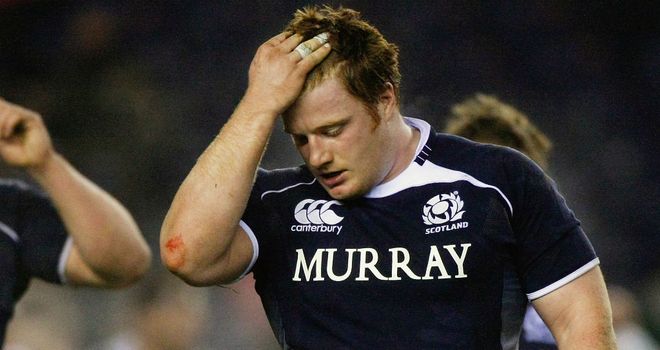 The 26-year-old has been impressing for Bristol in the Championship and steps in to Andy Robinson's starting XV after Ryan Grant was ruled out with a calf injury and Allan 'Chunk' Jacobsen retired.
Traynor said: "Chunk's been a huge influence in my career, since I first met him as an 18, 19-year-old. He's always helped me and always given me a load of advice.
"When I first got opportunities with Edinburgh it was through Chunk being injured. He would speak to me about the guy I was coming up against that week and really help me along.
"He's a great bloke. I've not spoken to him this week, but I spoke to him at the tail end of last week and he just said to me 'mate, you've got a massive opportunity so make the most of it'.
"It's quite a fickle game rugby, things can change in a very short space of time. Fortunately it's changed in a good way for me.
"I believed in myself, I worked hard, was honest with myself and sometimes you get opportunities and it's how you take it. I believe this is a massive opportunity for me.
"I've been able to play 80 minutes every week that I've been
available for Bristol. It's massively improved my rugby.
"The tightheads I've played against in the Championship are physically a lot bigger and more capable at scrum-time; they probably don't have the all-round game of guys at the higher level.
"In the set-play, the mauls, the scrums, it's a very tough league from what I've experienced so far."