England's Ben Morgan determined to tackle South Africa's physical threat
Ben Morgan is ready to put his hours in the Gloucester tackle clinic to good use against South Africa at Twickenham.
Last Updated: 24/11/12 7:50am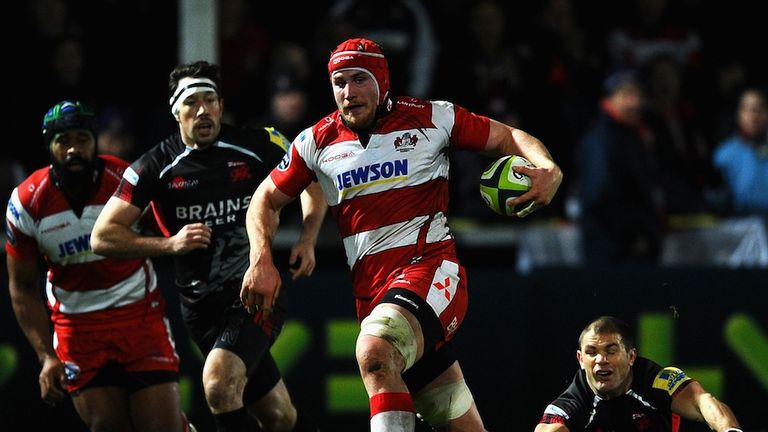 Morgan made an immediate impact for England during the Six Nations as a rampaging ball-carrier but he lost his place to Thomas Waldrom on the summer tour of South Africa.
The England management believe Morgan can be an enforcer for them at number eight - dynamic in the loose, powerful with ball in hand around the fringes and destructive in defence.
Morgan, 23, was given specific instructions to improve that close-quarter contact work this season, which he believes he has done in combination with Gloucester coach Carl Hogg and England's Andy Farrell.
There will be no better time for Morgan to prove he has made the strides demanded of him than when facing one of the most physical sides in world rugby.
"I have never gone into a tackle with a lack of heart," he said. "I have always tried to fly in but I was not doing it right. I have been doing a lot of technical drills with Carl Hogg and extra drills here with England.
"For me it is things like getting my feet moving, getting in close and getting some weight behind the tackle instead of planting my feet and making a lunge.
"For a time it was like my head wanted me to do something but my body was not responding. But from the start of the Premiership season I feel as if I have been consistently improving.
"We have a tackle clinic at Gloucester where we film things and are able to analyse the footage at the end of a session.
"You know when you make a good hit because you don't seem to put as much effort in. It just seems to happen."