Andy Robinson Scotland inquest after 21-15 defeat by Tonga
Andy Robinson has promised there will be a serious inquest after Scotland's embarrassing 21-15 defeat by Tonga.
Last Updated: 24/11/12 8:35pm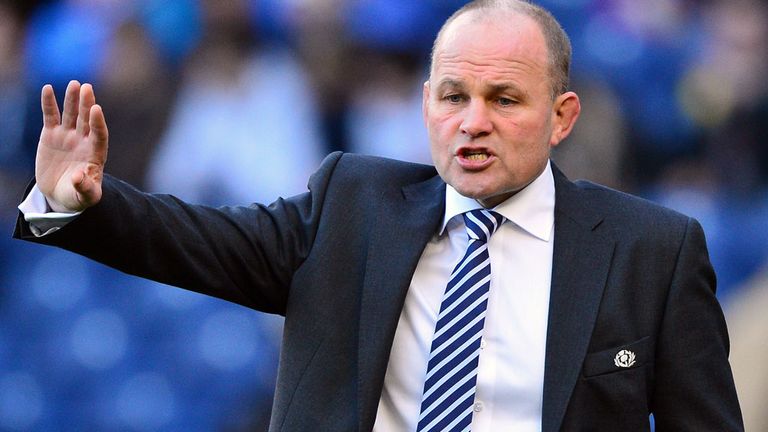 Greig Laidlaw kicked five penalties for Scotland which was of little consolation as Robinson's men slumped to a third defeat of the autumn following losses to New Zealand and South Africa.
Scotland have now lost 10 of their past 13 Tests, and the coach said: "We'll look at everything. That was a totally unacceptable performance we've witnessed today.
"From my side I'm very angry. There will be consequences because of this performance. I won't go through yet what those will be. It reflects on me."
On questions over his future, Robinson added: "I've got a contract to 2015, but from the performance we've seen today, and rightly so, there needs to be consequences for what happened. I'll be at the forefront of those discussions.
"We knew that was going to be a tough game. They tackled well; they dominated the tackle contest.
"The penalty count was high so it became a disjointed game. We got over the line twice with a maul, but you've got to get the ball down.
"You've got to be able to control the scoreboard in these games. Unfortunately it became a fight and a mess. We weren't very good in the mess."