Coach Stuart Lancaster amazed by England's hammering of world champions
Stuart Lancaster admitted he was astonished by his England side after their magnificent 38-21 victory over New Zealand.
Last Updated: 02/12/12 11:37am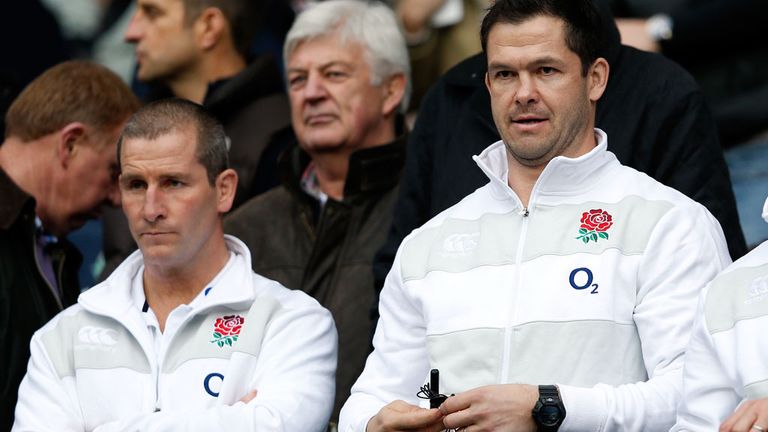 Defeats to Australia and South Africa had left many pundits questioning Lancaster's position, but their stunning win over the world champions will go down as one of England's finest performances since the Sir Clive Woodward era.
"To put a scoreline on a side as good as New Zealand is way beyond what we hoped for," Lancaster told Sky Sports. "But ultimately we had the belief throughout the week. To be honest we've had the belief through the last few weeks.
"We were disappointed of course with the last two defeats but you just got the sense in the last week that we were building towards something special. I'm so pleased for the boys that they got it.
"There was a lot of composure at half-time, real clarity of thought - we weren't getting carried away. I think that's where we've grown in the last few weeks, that clarity of thought in the heat of battle has really improved.
"We've always had the energy and the attitude and the character but today we put the top six inches on.
"I'm chuffed for the boys. We've all copped it in the last few weeks but they are the ones who have put the graft in.
"We've always had the intent - we always want to play in the right areas. The way we mixed up our game, our driving game, our scrum, our defence was outstanding...
"We really, really stepped up I felt. Owen Farrell's kicking game was outstanding. Tom Wood was man of the match and deservedly so - but I could have picked another 14."