Royal Bank of Scotland extend sponsorship deal with Six Nations tournament
The Royal Bank of Scotland will remain title sponsors of the Six Nations until at least 2017.
Last Updated: 18/01/13 5:00pm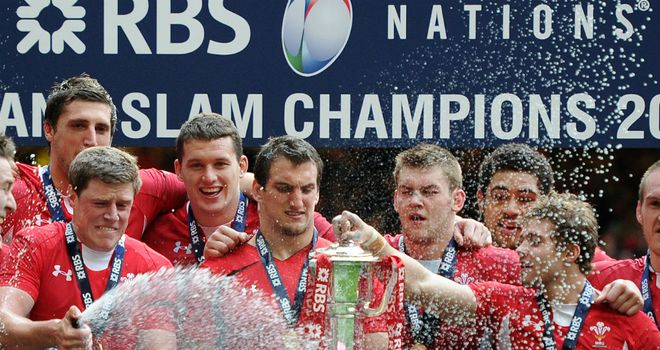 The RBS took over as the tournament's main sponsors in 2003 and have now signed a four-year extension on their partnership with the Six Nations Council.
Reigning champions Wales will launch the 2013 edition against Ireland in Cardiff on February 2, with England hosting Scotland and France facing Italy on the opening weekend.
"We are delighted to extend our successful partnership with RBS," John Feehan, Six Nations Rugby Limited chief executive said.
"In the 11 years that the bank has backed the championship, we have worked together to exponentially grow the tournament both at a global level in terms of fans enjoying the games, but also at a community level through the RBS RugbyForce programme."
And RBS head of brand and marketing Gregory Thorpe added: "Our RBS 6 Nations sponsorship delivers significant value to our business and is the cornerstone of everything we do in rugby.
"The championship is a source of pride and passion for many of our customers, from the living room to the board room.
"Our involvement helps us engage more effectively with those customers and to connect with the communities in which we operate. We are thrilled to be on board for another four years."