Sean Maitland proud after being handed Scotland debut in Calcutta Cup clash
Sean Maitland says making his Scotland debut against England on Saturday will be a proud moment for him and his family.
Last Updated: 29/01/13 5:38pm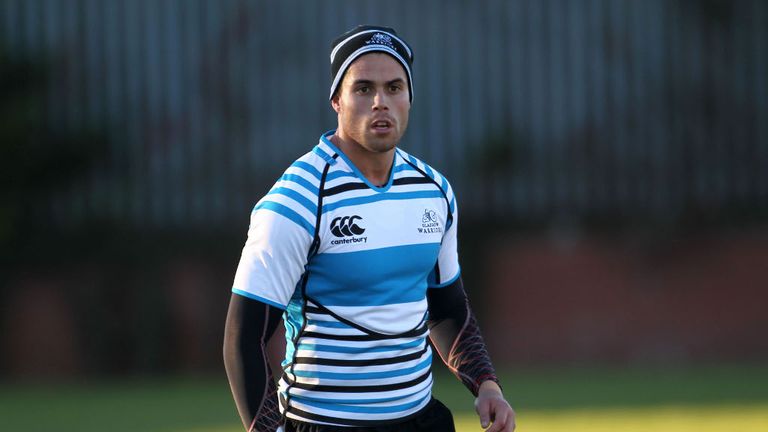 The New Zealand-born winger has only been playing Scotland for a matter of months, having joined Glasgow from the Crusaders in October.
Maitland's father is Scottish and he used to wake his son in the middle of the night to watch TV coverage of Scotland's Five and Six Nations matches
Maitland said: "I'm very proud to be given the opportunity to start by Johnno - it's very special and I'm very proud.
"My parents are happy for me too. They are very proud and talking to my dad, he's a man of little emotion, but he definitely showed a lot of emotion when I told him the news."
"When I came over, international rugby was on my radar. My dad said I had the opportunity to play for Scotland, I'm half-Scottish and it's in my blood, so I was very lucky."
Scotland's interim coach Scott Johnson said that despite Maitland's lack of experience in northern hemisphere rugby, he has no concerns.
"It's got to happen sometime, sharks are born swimming. He has got good pedigree, but it's an opportunity for him. He does things that coaches can't coach, so I think he's a bit different to a normal Scottish
player.
"The Scottish team now has some jet shoes and it is quite nice to have them."