Sergio Parisse: France win shows Italy's ambition is more than hollow
Sergio Parisse was delighted to back up his pre-tournament words with a win as France were stunned by Italy in Rome.
Last Updated: 03/02/13 7:19pm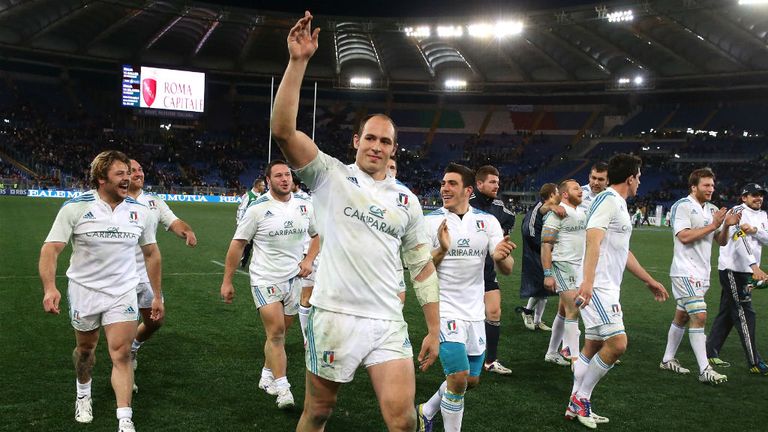 Parisse talked up the Azzurri in the run-up to the game, speaking of his confidence that this campaign could be their best yet.
And after a stunning 23-18 success, achieved thanks in part to a try from the skipper, few were disputing his assessment.
"We are really happy with the victory," he said. "We talked a lot about our ambition as a team before the tournament, but when you talk and you don't get the result, you don't have any credibility.
"Now we have won against France, a team that played very well in November. For us, it is a fantastic beginning to the Six Nations."
Luciano Orquera set up Parisse's early try, and it was his offload which allowed Martin Castrogiovanni to add the second.
"I'm really happy for the team and the fans, after two years we've beaten France again in Rome," Orquera said.
"We were mentally extremely strong right from the beginning, we wanted to win at any cost and we were always in the match. We never gave up."
Leicester prop Castrogiovanni ended a memorable day thinking the unthinkable - that Italy could prove a match for anyone.
He said: "We still have other four games to go, and I hope we keep playing like that. If we play like that, I think we can have a chance against any team.
"Our defence was unbelievable, and against any team in the world, if you put them under pressure with your defence they can't carry the ball forward."