Rob Kearney: Blame players not Declan Kidney for Ireland defeat to Scotland
Full-back Rob Kearney says the players must take full responsibility for their 12-8 defeat to Scotland at Murrayfield.
Last Updated: 25/02/13 7:26pm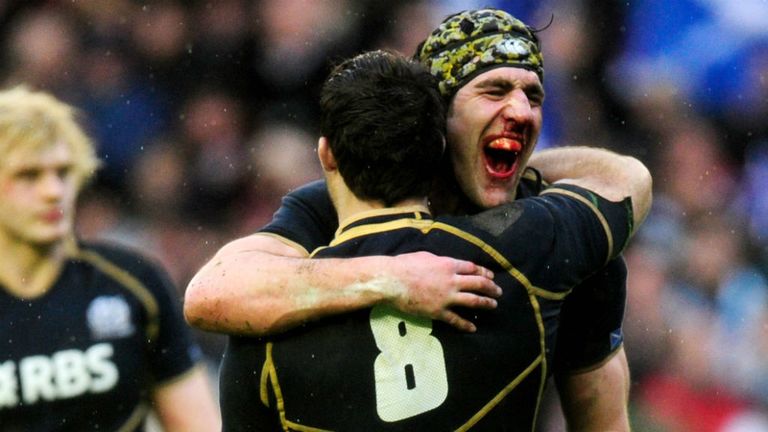 Coach Declan Kidney was already under pressure after the home defeat to England and the loss at Murrayfield - which came despite Ireland's near-total domination of possession and territory - has put his position even more in the spotlight.
But Kearney points to Ireland's dominance in virtually every department in Edinburgh - except on the scoreboard - as an explanation as why the players and not Kidney must accept responsibility.
"On a day like that when we had so much possession and created so much, the blame has to be on the players," the Leinster full-back said.
"The coaches can't make that final pass for you or make that clinical decision. The players must take responsibility and must bear the brunt.
"The guys were happy with the gameplan and how we were playing the game. We created opportunities.
"The stats show that we played the right way. It was just one of those days when you can't really explain things.
"It was very disappointing as we should have won and as a team we have to take responsibility for that.
"It's a massive two weeks ahead of us now. We need a big statement against France for ourselves, the jersey and our country. People deserve more.
"It doesn't help that France are zero from three. They will come over as a wounded animal, but we have to be more of one. We really need to fight hard and win that game.
"Losing to England and Scotland has put huge emphasis on this match. A lot is riding on it.
"We're all in this together. We must make a statement for Declan, for ourselves and the country."
Ireland are hopeful that prop Cian Healy will be cleared to face France when his appeal against a three-week ban for stamping is heard on Wednesday.
Healy is appealing on the grounds that his ban was effectively extended to four weeks as he was barred from playing for Leinster on 16 February.